For express respond and custom made inquiry please call or whatsapp us, we will be happy to assist you.
Jual Aneka Rangkaian Bunga Segar Best Seller Dengan Harga Terjangkau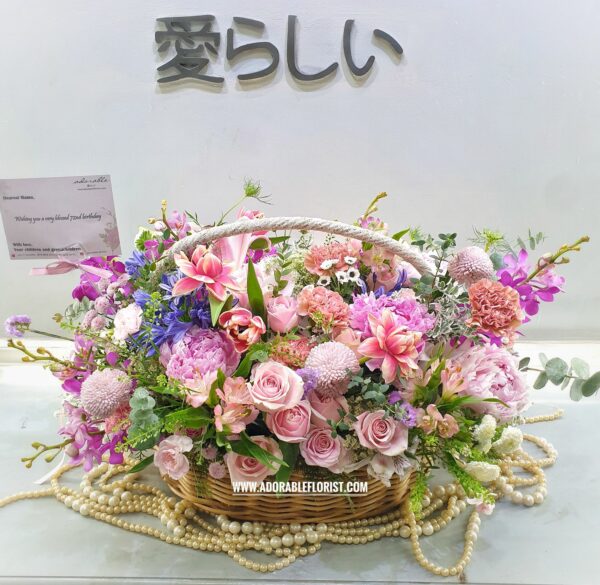 Adorable Florist merupakan toko bunga online yang berspesialisasi pada jual aneka bunga yang segar dan baik. Rangkaian bunga ini tersedia bagi anda yang sedang menyelenggarakan acara, rangkaian hadiah untuk orang-orang terkasih. Aneka buket bunga indah ini bisa untuk keperluan
bunga wisuda
, acara pernikahan, ulang tahun, lamaran, akad nikah hingga aneka jenis acara lainnya. Semua rangkaian bunga ini tersedia dan dirangkai oleh tangan yang ahli. Selain itu, kami juga bisa kirimkan untuk keperluan luar kota dengan menggunakan jasa pengiriman paket hingga sampai tujuan dengan kualitas terjamin. Rangkaian bunga ini terdiri dari bunga mawar, tulip, anggrek, dan jenis bunga lainnya. Bisa kontak kami untuk konsultasi jenis bunga dan rangkaian tipe apa yang diinginkan.