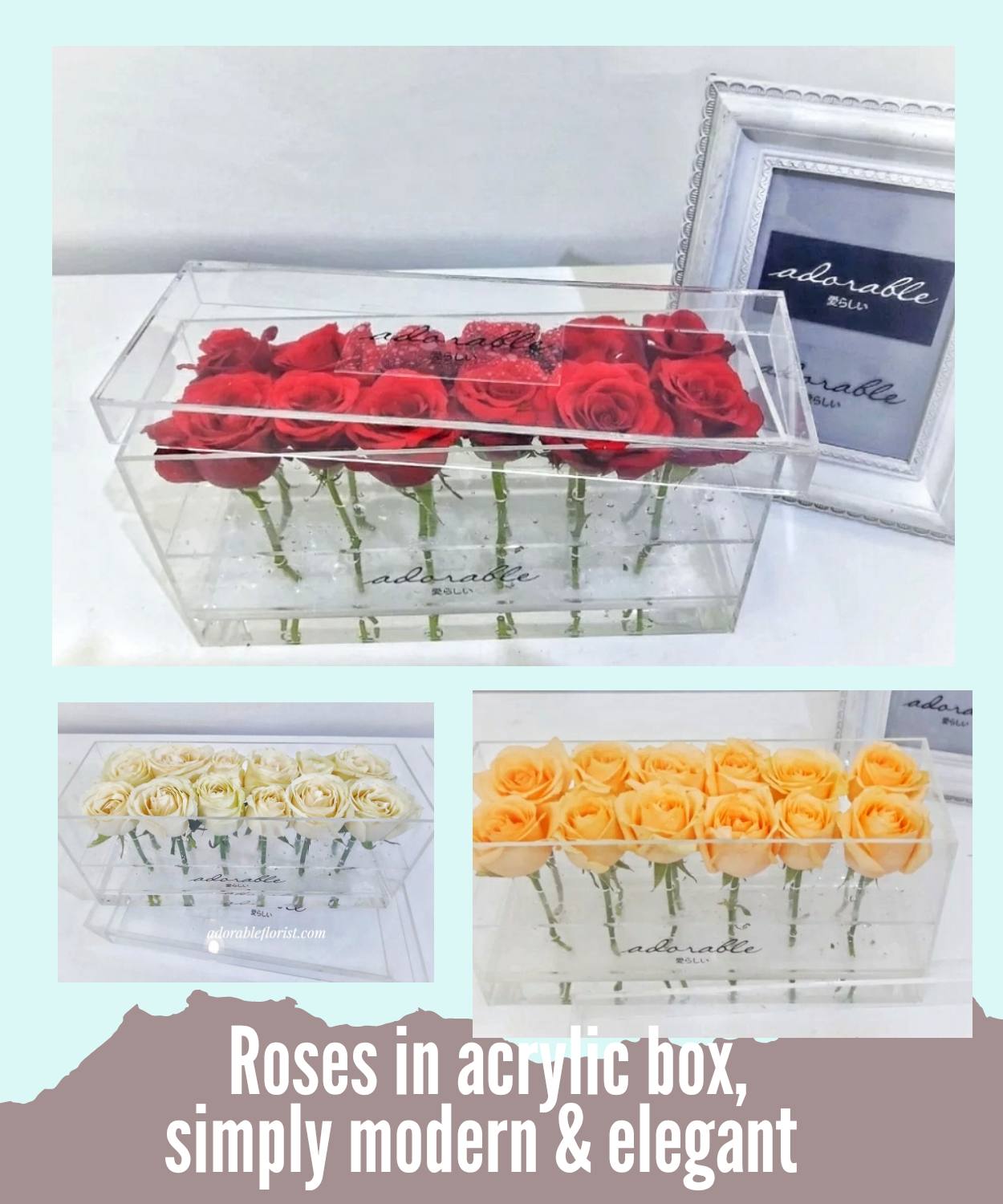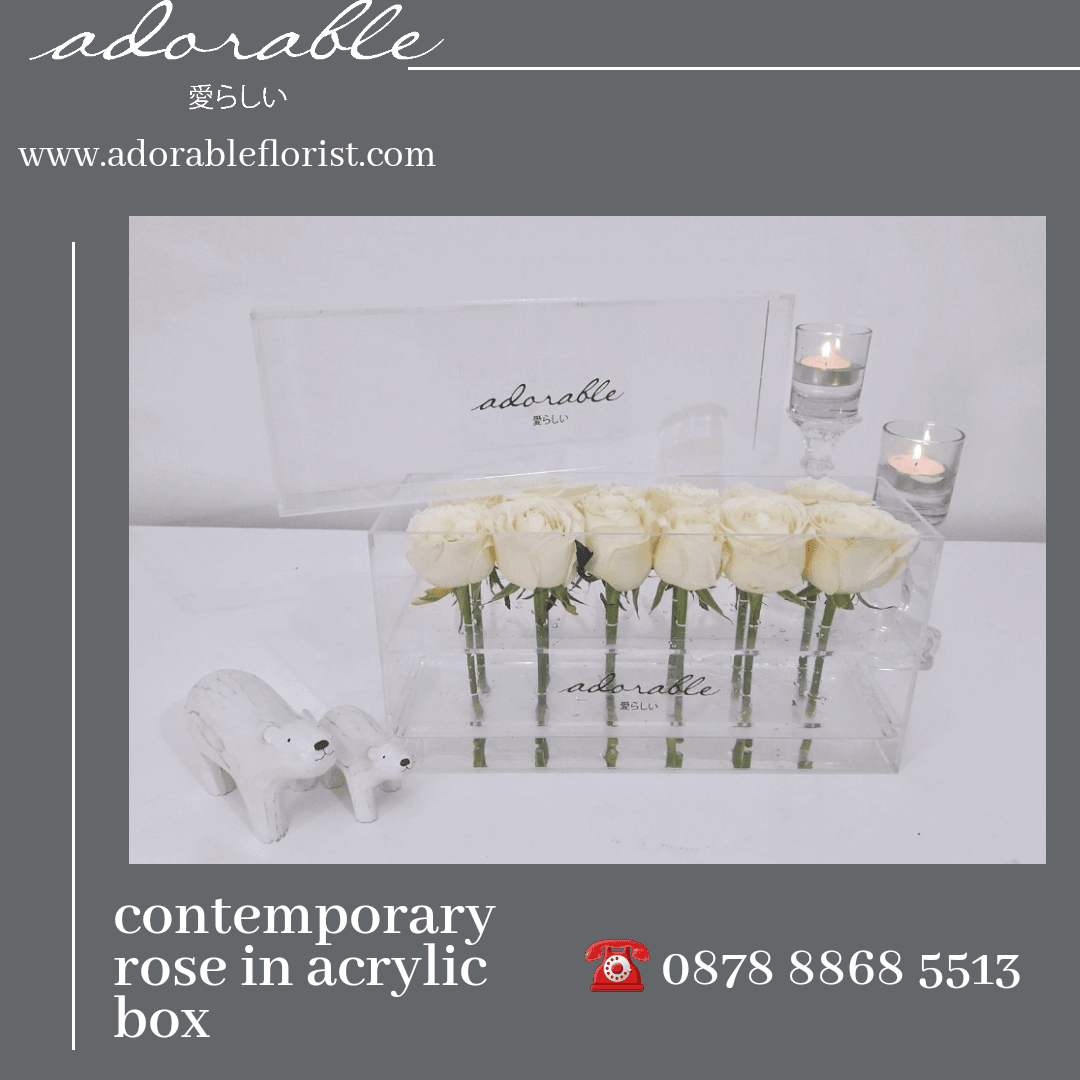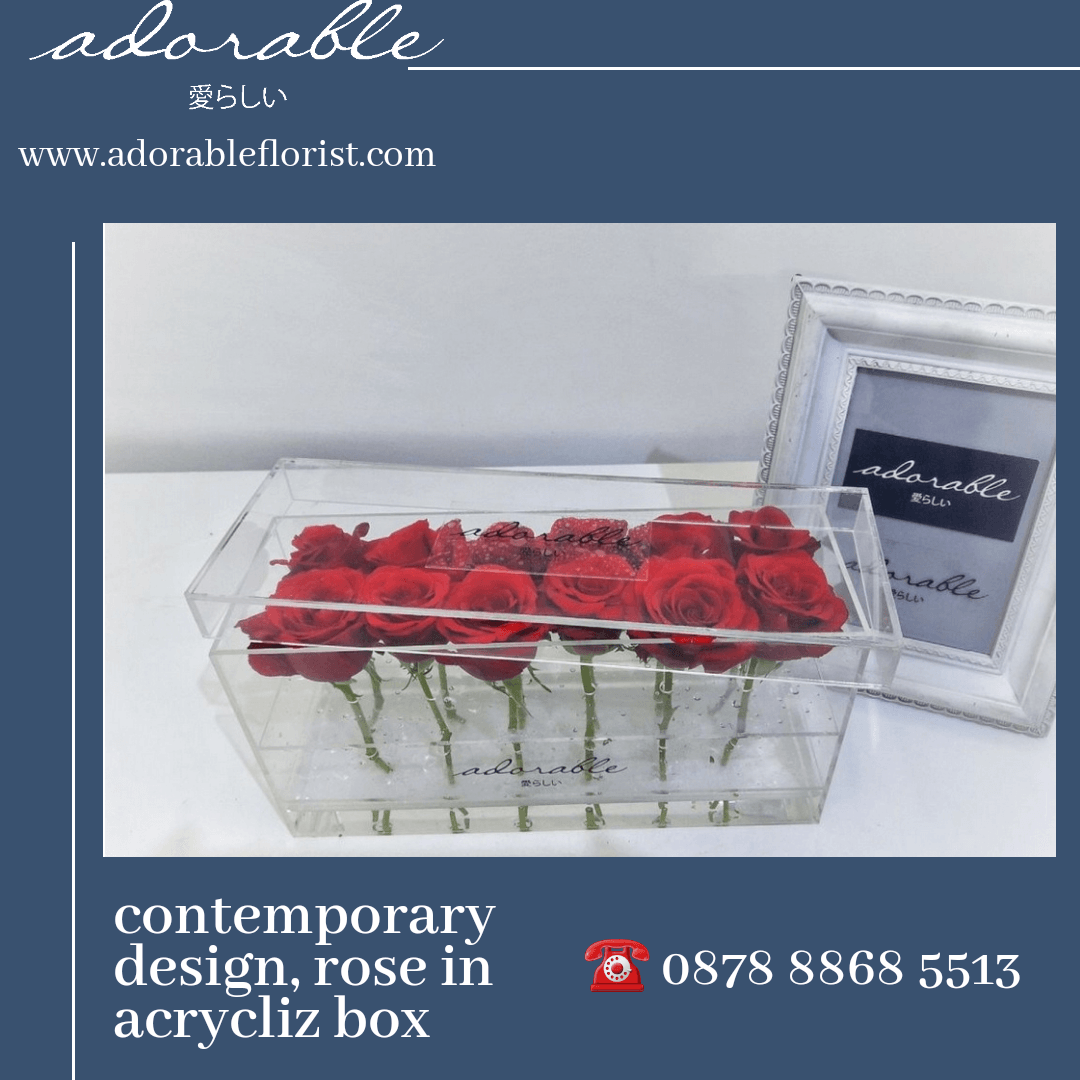 Adorable Roses In Acrylic Box
Table arrangement contemporer style love by youngsters / Rangkaian bunga contemporer, sangat modern and hype disukai anak anak muda.
– Acrilic Box size / ukuran box : 30 cm x 15 cm x 10 cm
– 2 row of roses total 12 roses , with various theme colour / 2 baris bunga rose  dengan berbagai tema warna : putih, peach, merah, pink.
Silakan sebutkan warna yang dipilih saat order.
Sangat cocok dikirim untuk teman dan pacar, bisa juga untuk orang tua yang berjiwa muda
Design ini terdiri dari beberapa tema (colour theme) sangat modern dan sedang trend. Silakan berikan catatan disaat order tema apa yang dipilih.
acrylic box rose, elegant dan modern style, dikarenakan langsung dirangkai di air, sehingga bunga akan tahan lebih lama. bunga terdiri dari : 12 batang rose dan acrylic box untuk tema warna bunga lain silakan kontak kami ukuran box 30 cm x10cmx 15 cm.