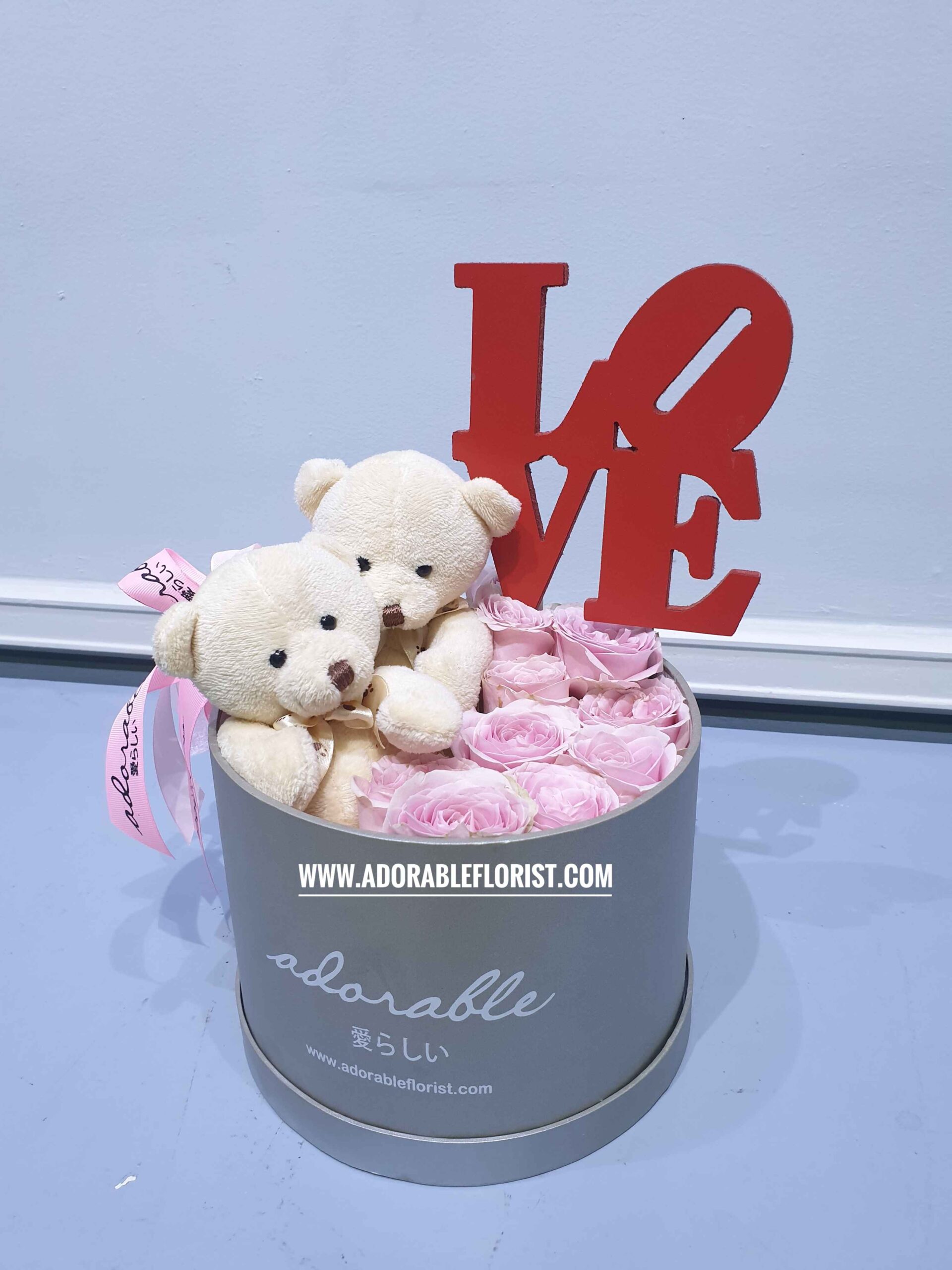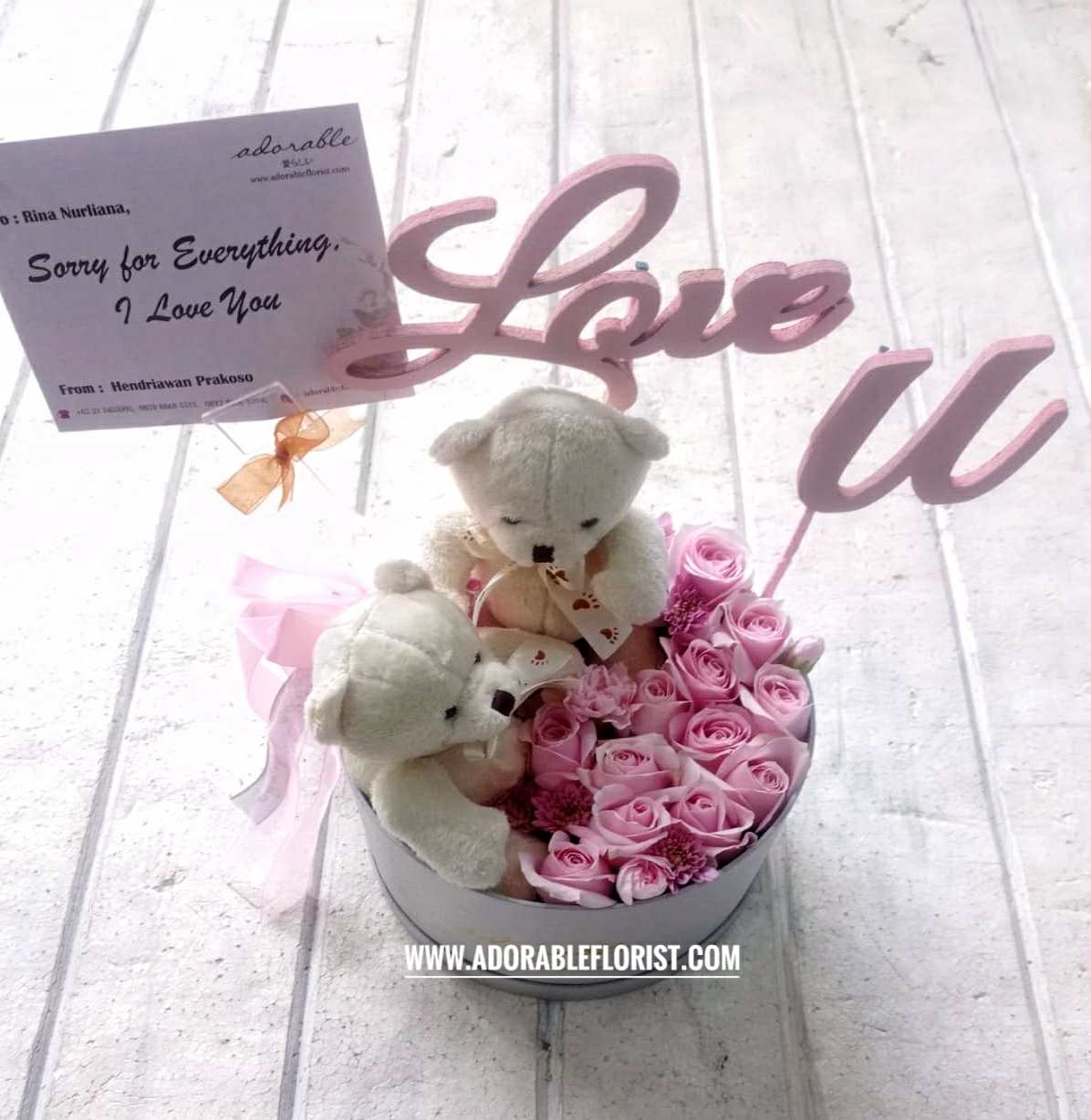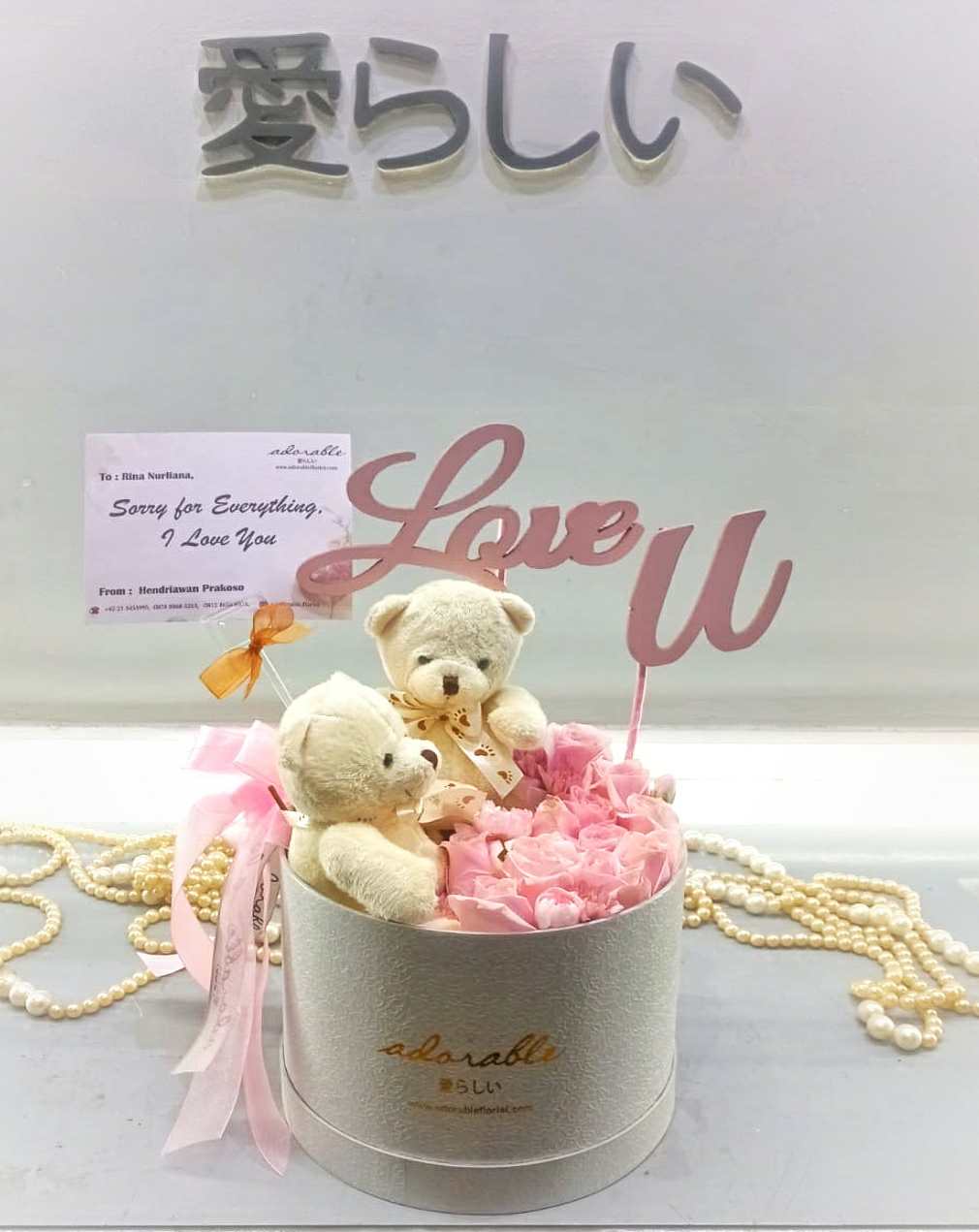 ROUND BOX OF LOVE
Design kontemporer terdiri dari bunga rose, teddy bear dan 2 pilihan katà, Love U dan LOVE, dari bahan kayu,
Kami dari Adorable Florist menyediakan rangkaian bunga terbaik yang disediakan untuk anda. Salah satunya kami jual rangkaian bunga plastik printed flowers untuk keperluan dekorasi acara anda, baik untuk acara pernikahan, acara ucapan selamat, acara ulang tahun, dan lain-lainnya. Komponen utama untuk printed flowers ini bisa lihat di bawah. Kami juga melayani pengiriman ke luar kota dengan jasa paket pengiriman terbaik.
ROUND BOX FLOWER CENTER PIECE / rangkaian bunga meja
DIameter height  21 cm and  width  20 cm. / diameter tinggi 21 cm dan lebar 20 cm.
 Various colour of roses/ Bunga rose berbagai pilihan warna
2 teddy bear
Tulisan kayu pilihan LOVE or MISS U
Rangkaian ini, terkesan modern dan elegant untuk jenis warna rose lain, silakan hubungi kami. Anda juga bisa datang langsung ke toko kami di alamat 
berikut
.