For express respond and custom made inquiry please call or whatsapp us, we will be happy to assist you.
Rangkaian Bunga Valentine Yang Cantik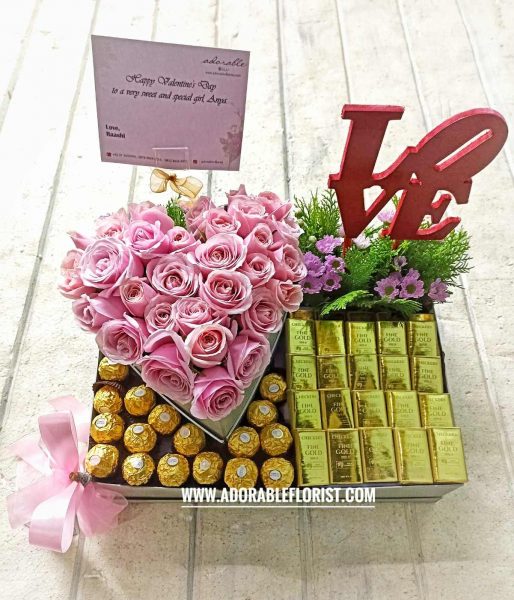 Toko bunga Adorable Florist menghadirkan rangkaian buket bunga valentine dengan dekorasi cantik dari bunga mawar asli. Kami tawarkan juga bunga dan coklat dalam satu paket yang bisa Anda berikan kepada orang yang terkasih. Anda bisa menambahkan ucapan kasih sayang sesuai keinginan Anda dan kami akan mengirimkan bunga tersebut dengan cepat khususnya daerah Jakarta dan Tangerang. Beli sekarang juga bunga valentine dengan harga terbaik hanya disini!
Produk buket bunga lain yang mungkin Anda sukai: