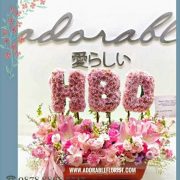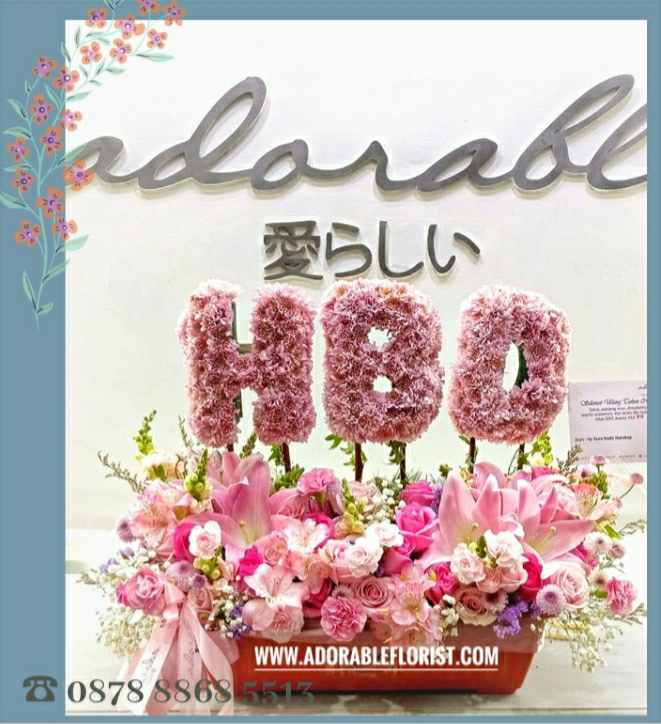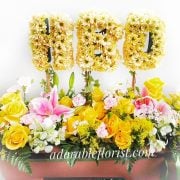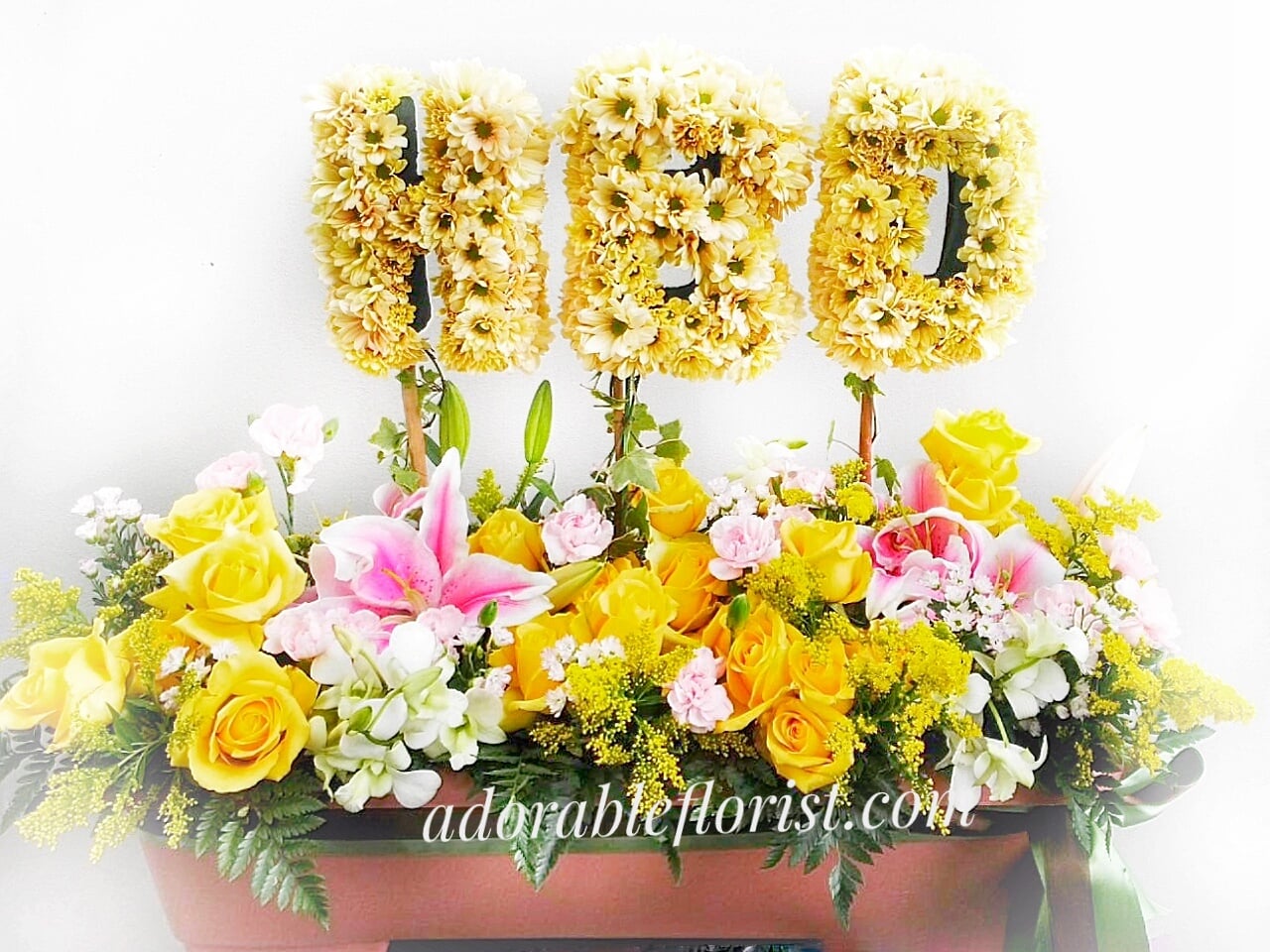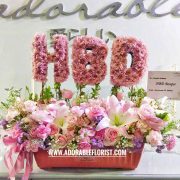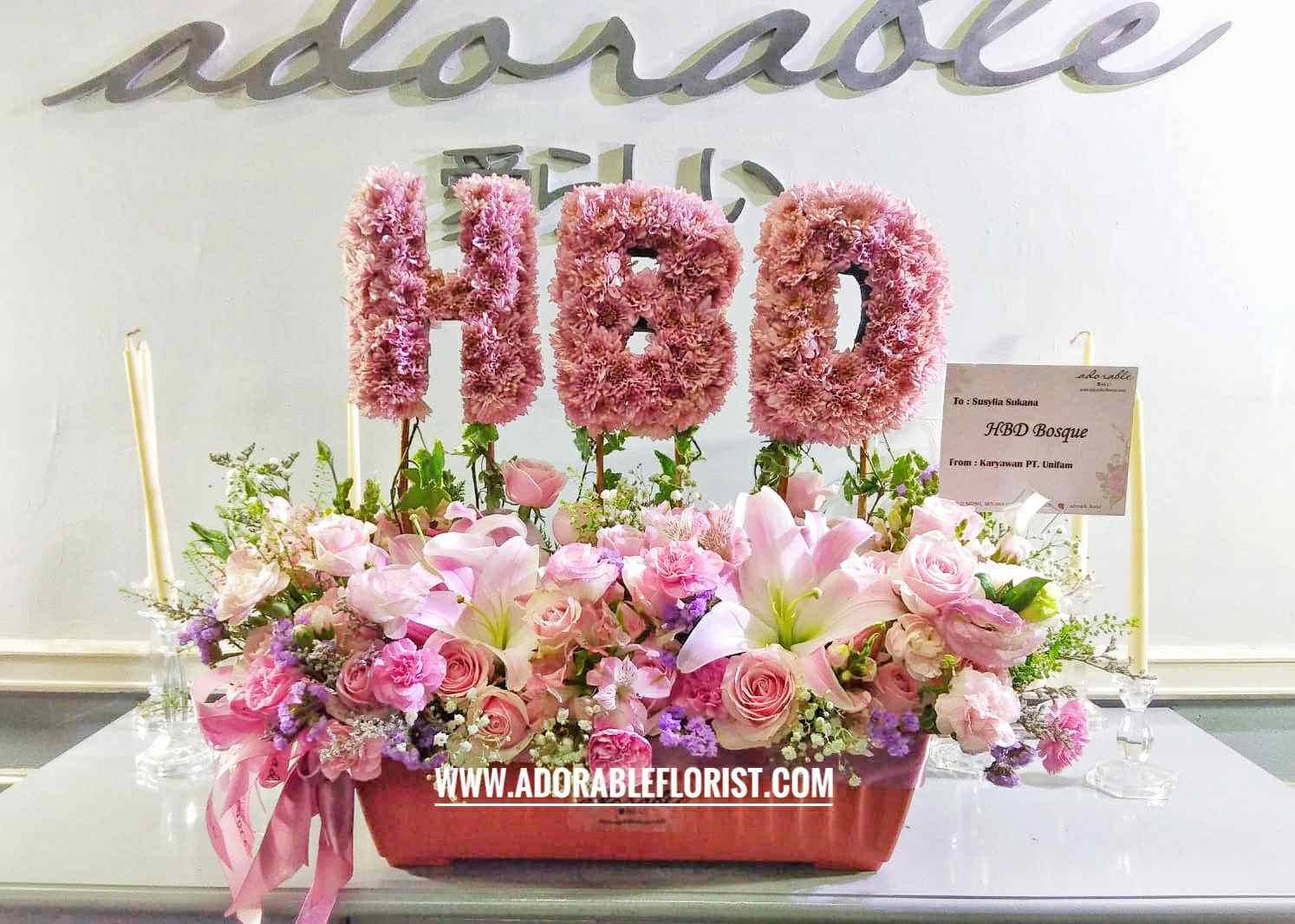 Adorable Happy Birthday Arrangement
Adorable Florist merupakan salah satu toko bunga dengan menyediakan rangkaian bunga terbaik dari tangan perangkai ahli untuk daerah jakarta dan sekitarnya. Rangkaian bunga ini bisa diciptakan berdasarkan request dan permintaan untuk keperluan acara seperti pernikahan, akad nikah, lamaran,
bunga wisuda
, dan beberapa jenis acara lainnya Kami bisa kirimkan ke luar kota hingga sampai ke tempat tujuan dengan memperhatikan salah satu kualitas produknya saat sampai tujuan. Untuk design ini, pengerjaannya 3 jam, jadi disarankan booking sehari sebelumnya untuk pengiriman urgent. Rangkaian bunga ulang tahun meja terdiri dari berbagai bertema / Birthday Table flower arrangement with variety theme – Dirangkai box dengan style natural yang lagi trend / Natural style arrangement is in style now. Bunga terdiri dari : rose  pink dan anyelir pink,  lily dikombinasi dengan bunga bunga pemanis dan daun daun / flower consist of :  pink roses, carnation, lysiantus and in season filler flowers. Size Height  45 cm width 50 cm. Anda juga bisa datang langsung ke toko bunga kami di alamat
berikut
.