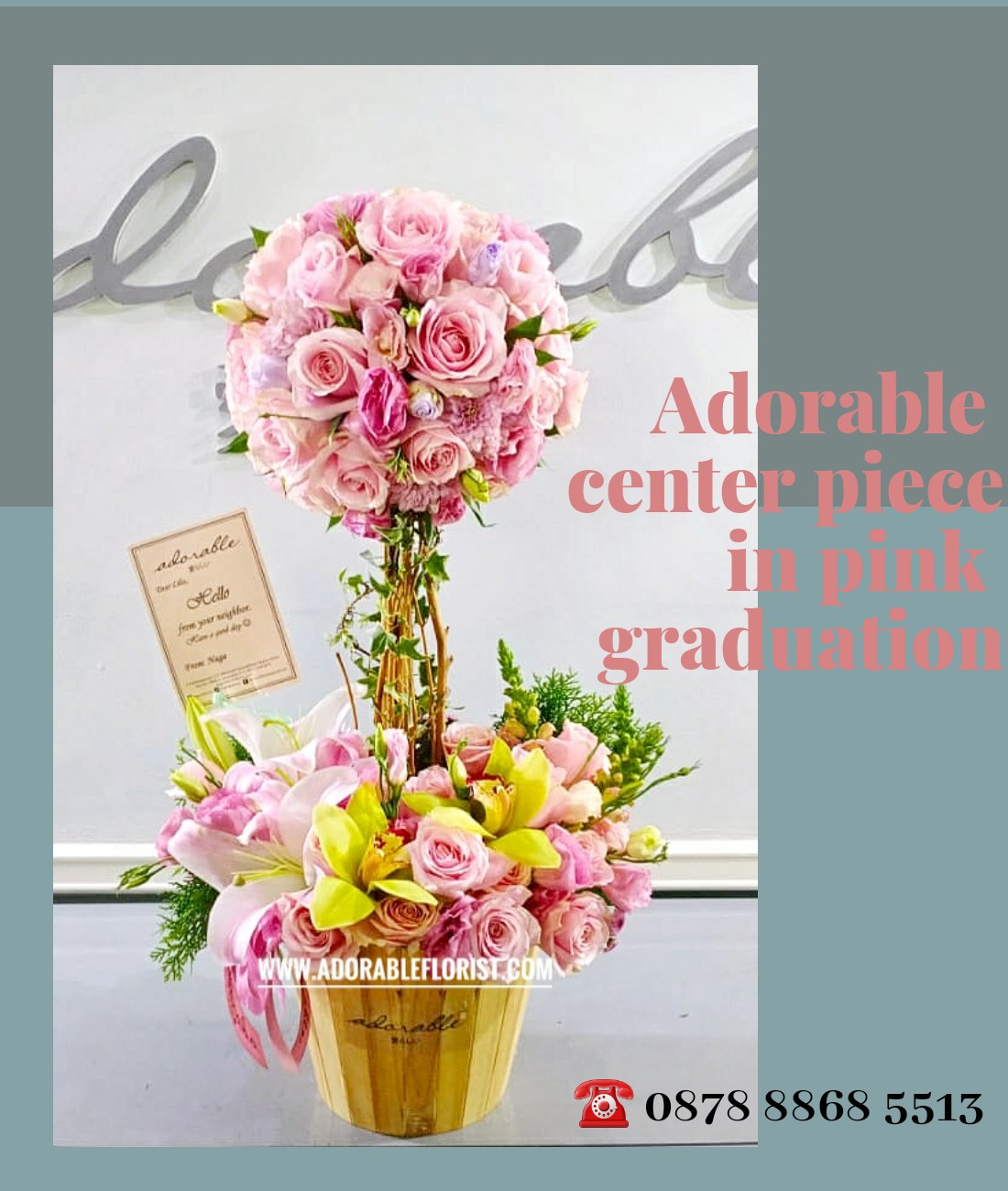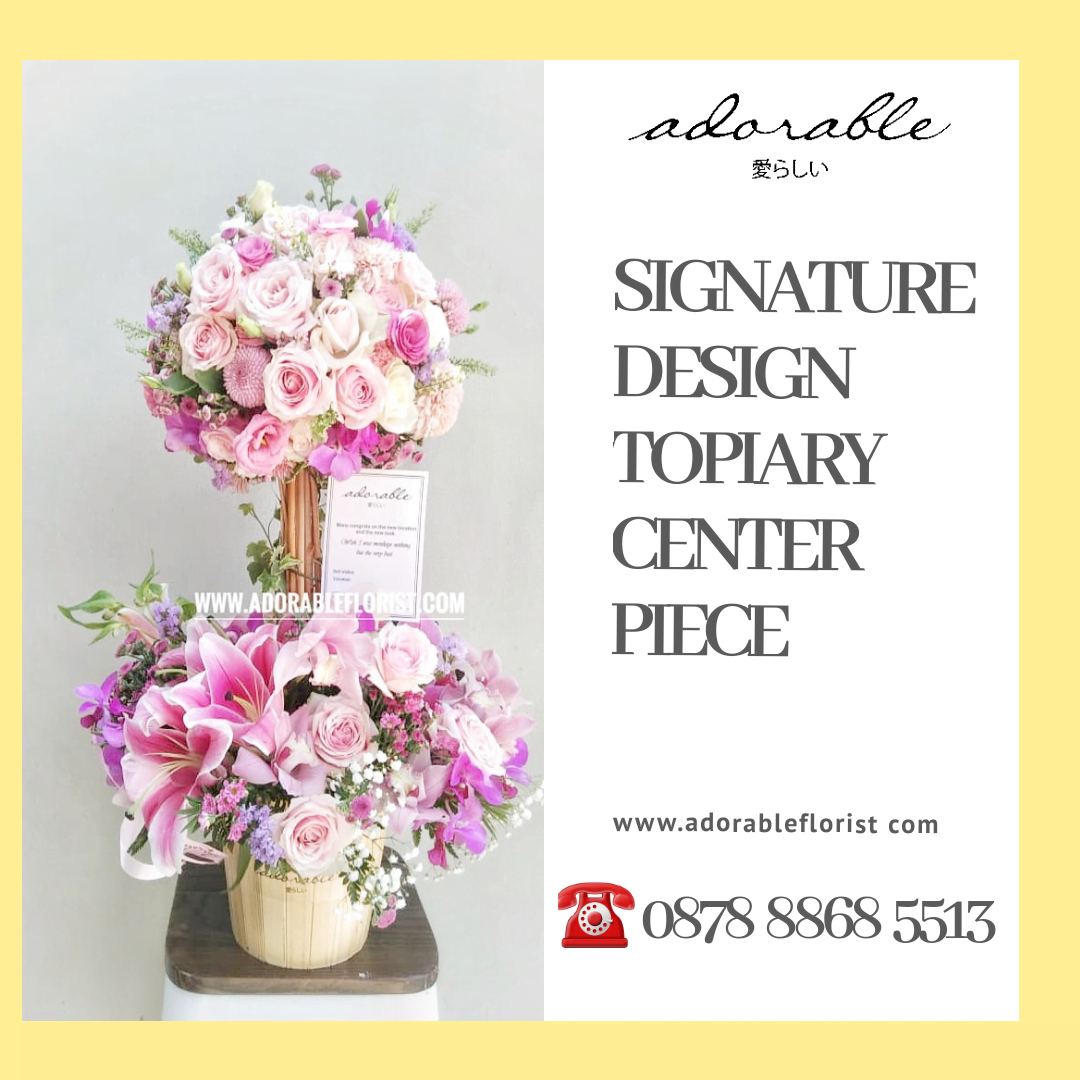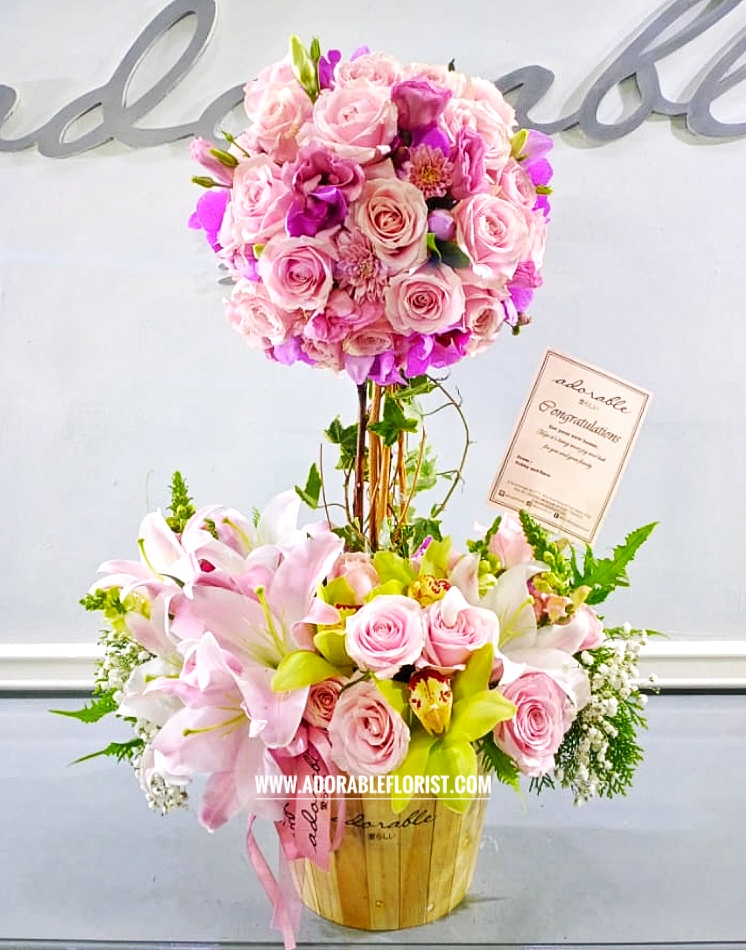 Kebutuhan acara kian hari semakin beragam, termasuk dengan dekorasi bunga meja. Kali ini, Adorable Florist menyediakan aneka rangkaian bunga untuk meja di meja tamu, meja dekorasi akad nikah, ulang tahun, pernikahan, prasmanan, altar gereja, dan beberapa jenis bunga meja lainnya. Rangkaian bunga tersebut didekorasi oleh tangan ahli dengan rangkaian segar dan indah. Bisa dikirim ke luar kota dengan menggunakan jasa
flower delivery jakarta
dan sekitar untuk dikirimkan ke luar kota hingga sampai ke tempat tujuan.
Adorable pink Topiary And Touch Of Purple :
– Table flower center piece / rangkaian bunga center piece.
– Tinggi rangkaian 60 cm lebar 22 cm / Height : 60 cm and width : 22cm.
– Di rangkaian di vase rustic kayu yang sedang popular/ we arrange in popular rustic wood vase.
– Terdiri dari berbagai tema warna / come with variety colour theme
One Day Ahead Order Recommended.