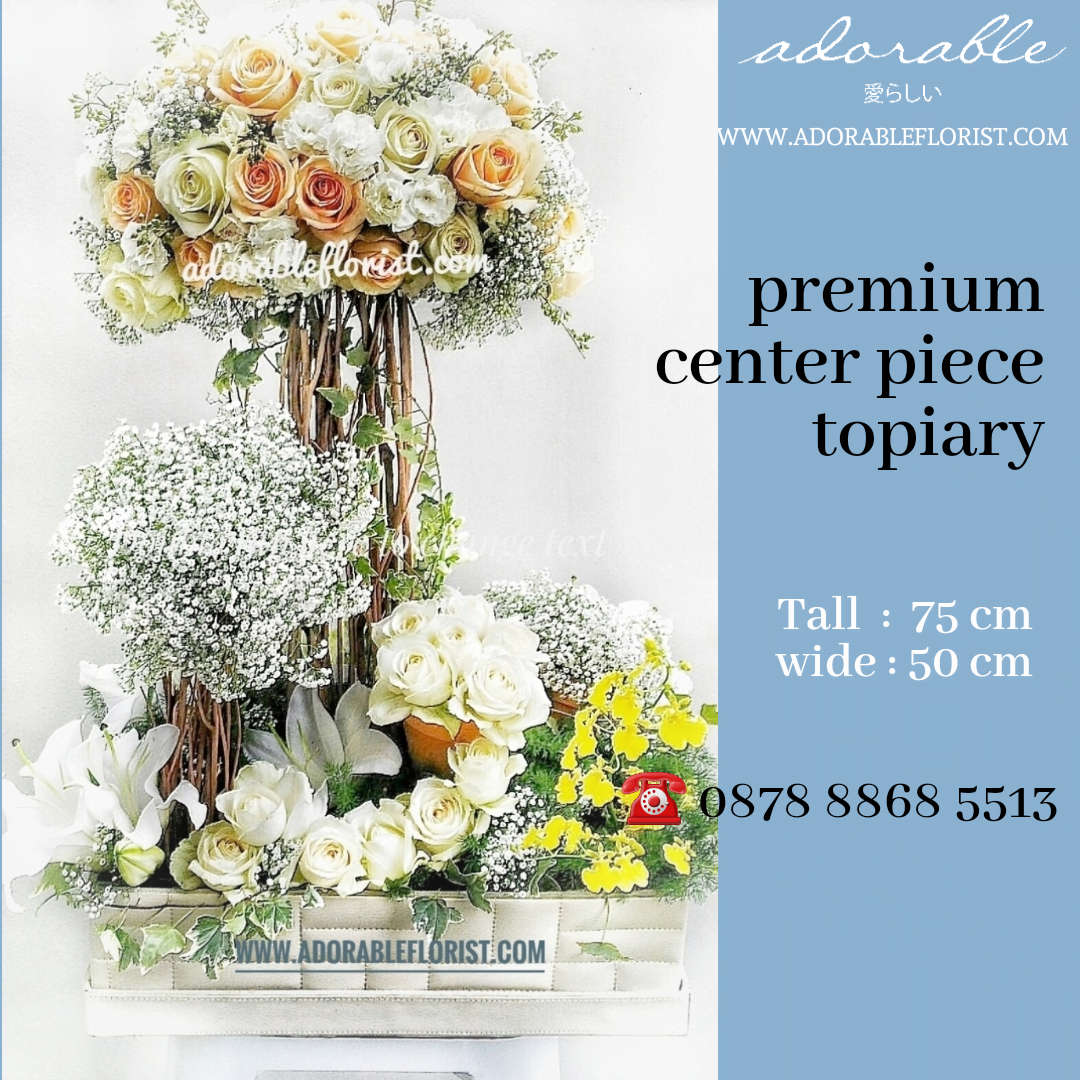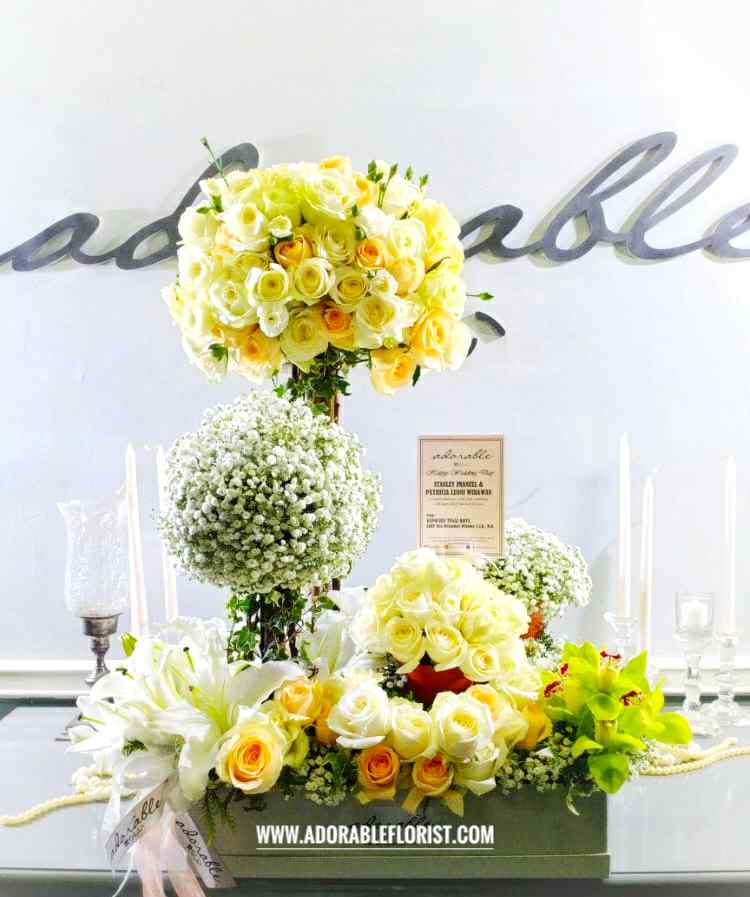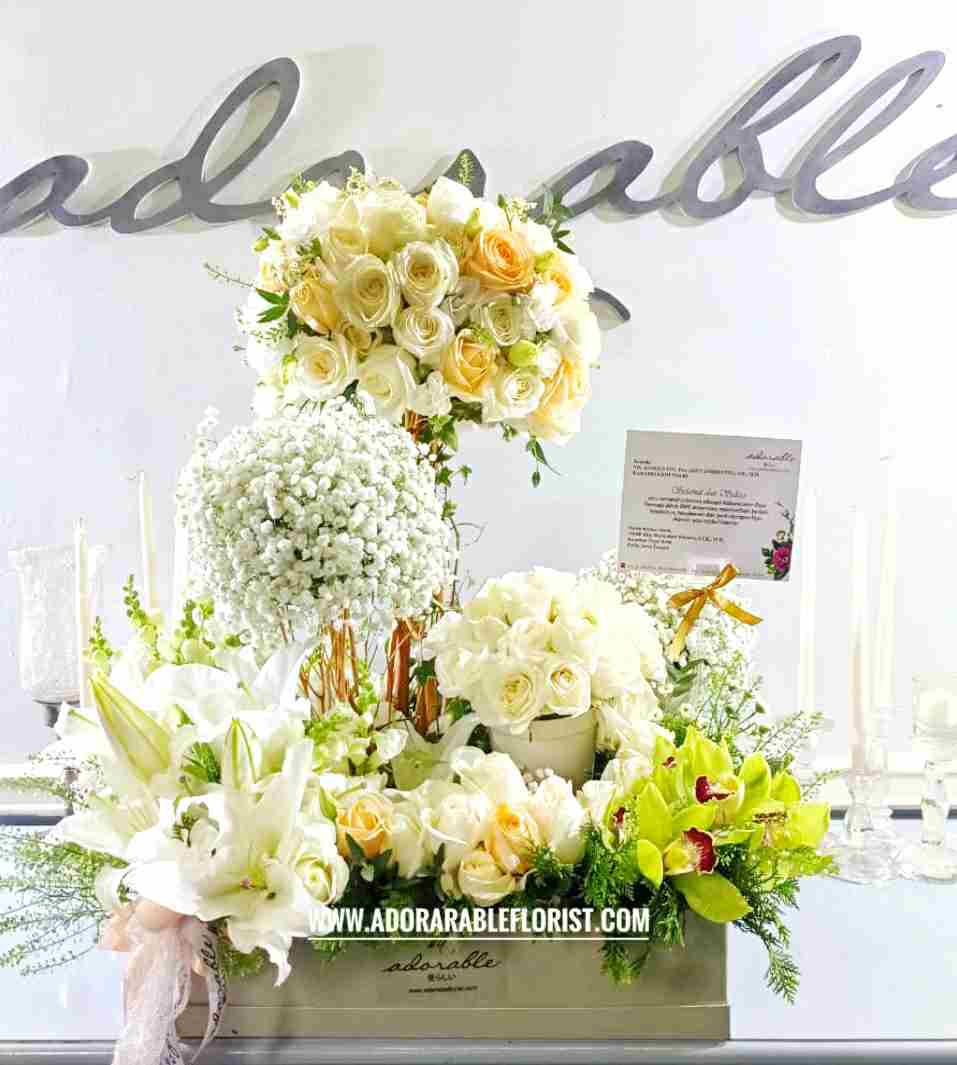 Adorable Topiary In White And Peach tall 80cm wide 50cm

Perbedaan tema warna di profile karna request dari customer
Adorable Topiary In White And Peach tall 75 cm wide 50cm
Rangkaian bunga meja bertema kombinasi  putih dan peach dengan sentuhan hijau/ Table flower arrangement with theme :  combination of white and peach with touch of lime green.
– Dirangkai dengan style natural yang lagi trend / Natural style arrangement is in style now.
Bunga terdiri dari : rose putih dan peach,  baby breath anyelir, snap dragon, lily dan anggrek dikombinasi dengan bunga bunga pemanis dan daun daun / flower consist of :  white and peach roses, baby breath, eustoma,  carnation, snap dragon, cymbidium orchird and  in season filler flowers.
Size Height  70 cm width 50 cm.
TOPIARY TREE, we shape the arrangement similiar to tree shape