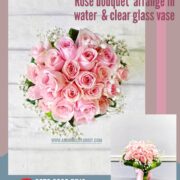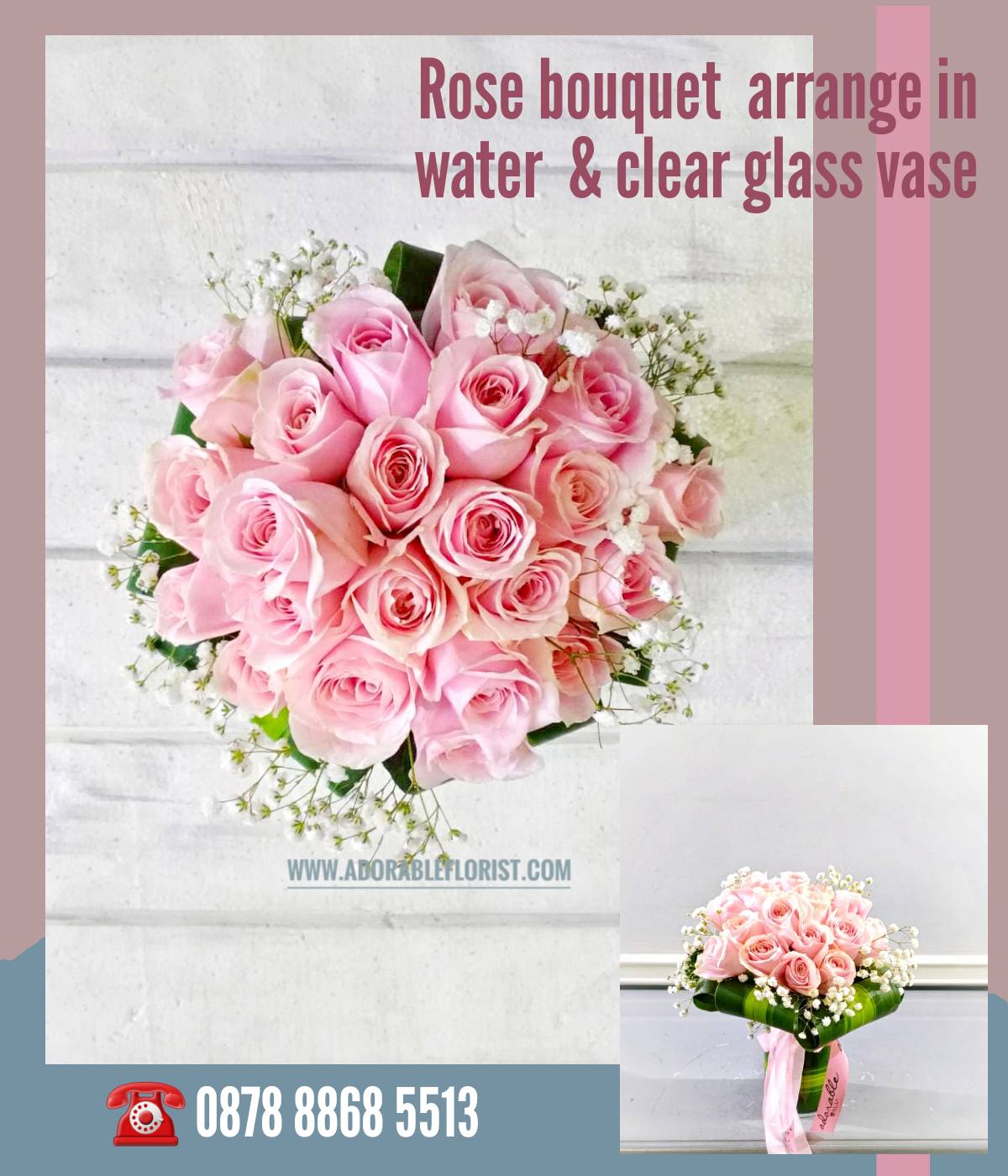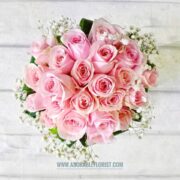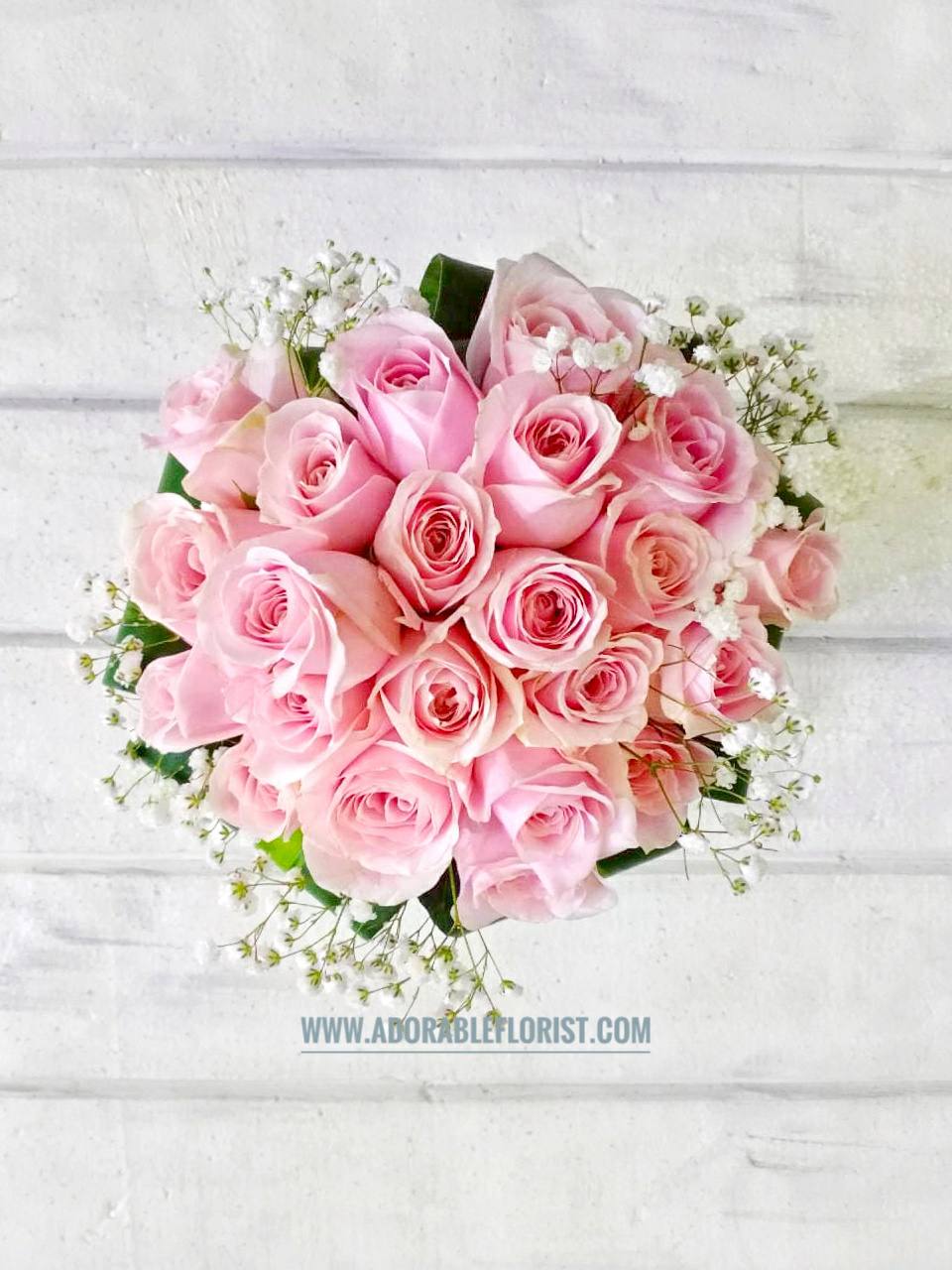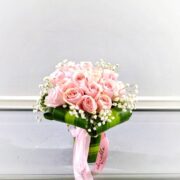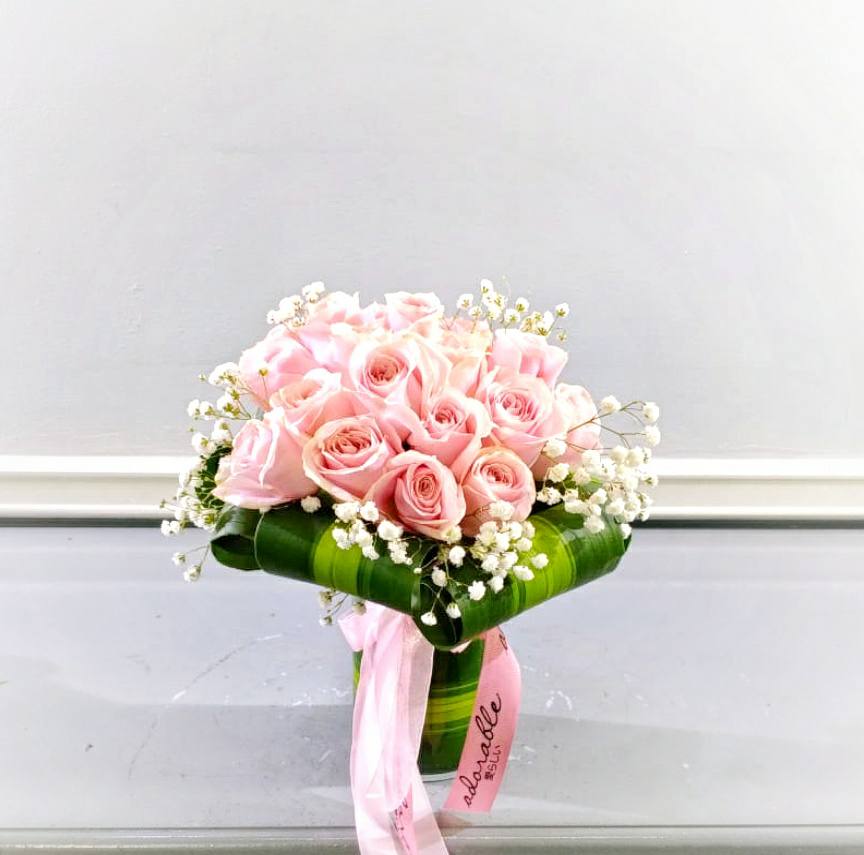 Adorable 20 stems of  Pink Roses arrange In Clear glass vase, and hand tight bouquet style.
ADORABLE PINK ROSES CENTER PIECE
center piece flower in clear glass vase / Bunga center piece di vase gelas
FLOWER / bunga : pink roses, statice
Size : height 30 cm.
Rangkaian bunga rose pink di clear vase. Elegant and modern. Bunga di rangkai di air akan tahan lebih lama
Bunga di rangkai di vas kaca bening, bunga akan bertahan lebih lama karena di rangkai di air.
Style rangkaian center piece ini sangat modern dan elegant.
Bunga terdiri dari : rose 20 pcs dan bunga bunga lain sebagai pemanis.
Untuk design yang sama dengan tema warna berbeda silahkan hubungi kami.