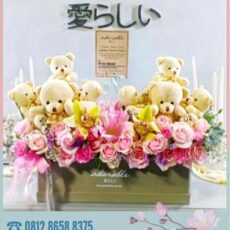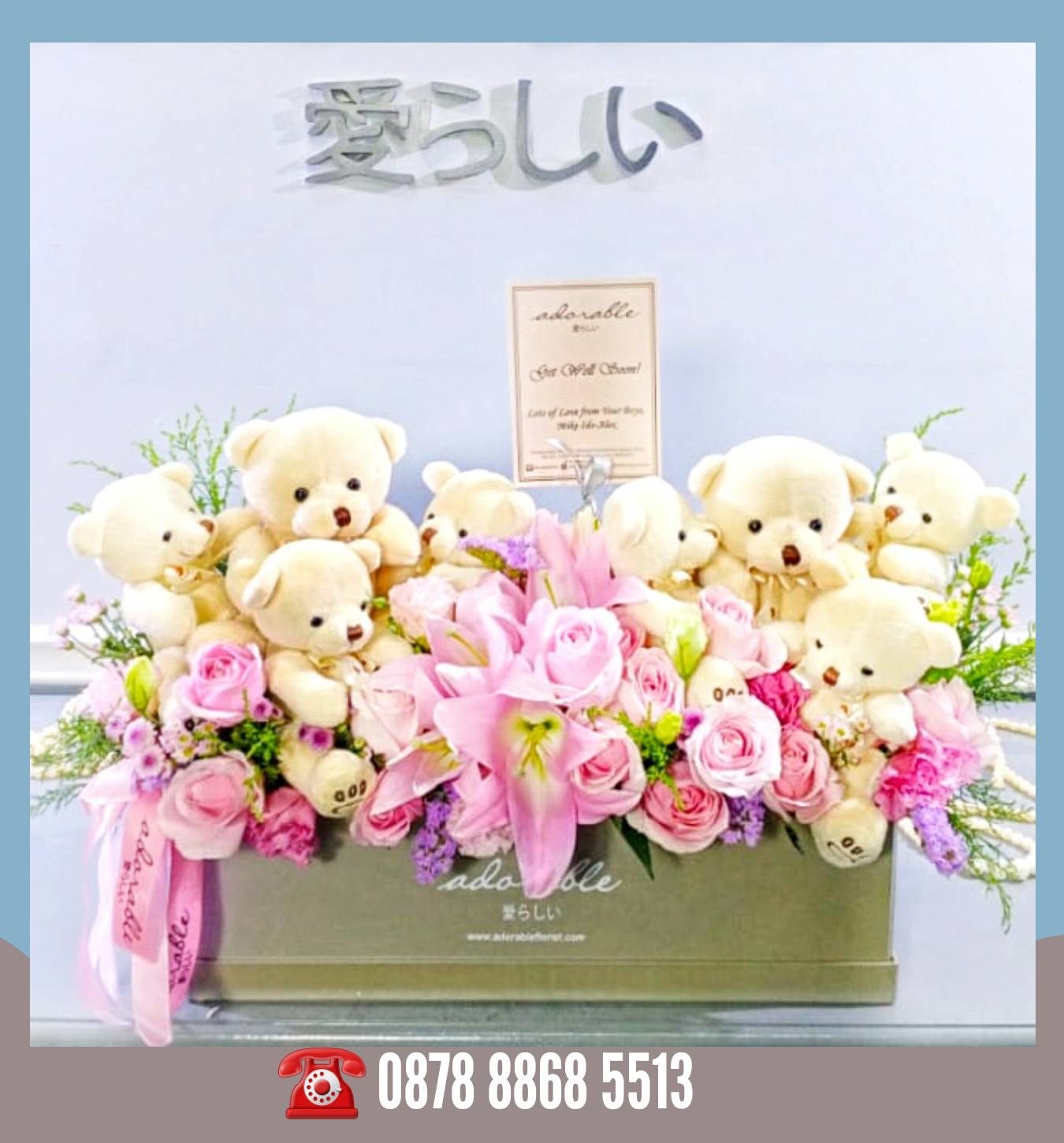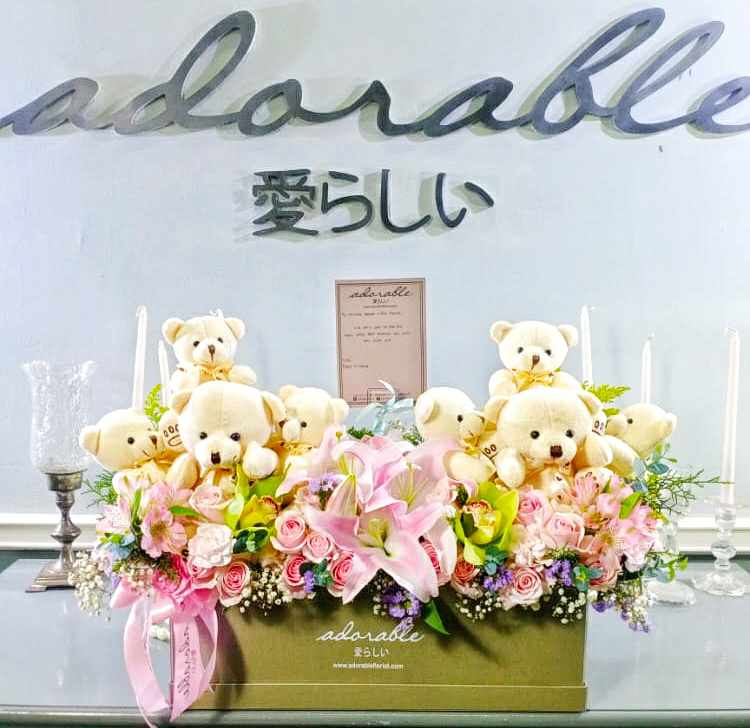 Adorable flower arrangement and many teddy bears,rangkaian bunga pink dan lavender di rangkai di kotak box adorable
Kami dari Adorable Florist yang menjual rangkaian bunga terbaik yang bisa anda berikan kepada orang-orang terkasih, salah satunya kami jual bunga meja untuk digunakan sebagai dekorasi pernikahan, ulang tahun, lamaran, dan sebagainya. Kami bisa kirim ke luar kota dengan menggunakan jasa pengiriman barang hingga sampai tempat tujuan.
Adorable Teddy bear in box flower
Rangkaian bunga meja bertema pink gradasi  dan sentuhan lavender/ Table flower arrangement with theme : pink gradation, and touch of lavender
– Dirangkai di box dengan style natural yang lagi trend / Natural style arrangement is in style now.
– 8 teddy bear
Bunga terdiri dari : rose  pink, anggrek dan anyelir pink,  lily dikombinasi dengan bunga bunga pemanis dan daun daun / flower consist of :  pink roses, carnation, lysiantus and in season filler flowers.
Size Height  40 cm width 50 cm.
Anda juga bisa datang langsung ke toko bunga kami di alamat berikut.