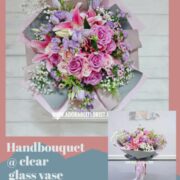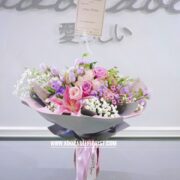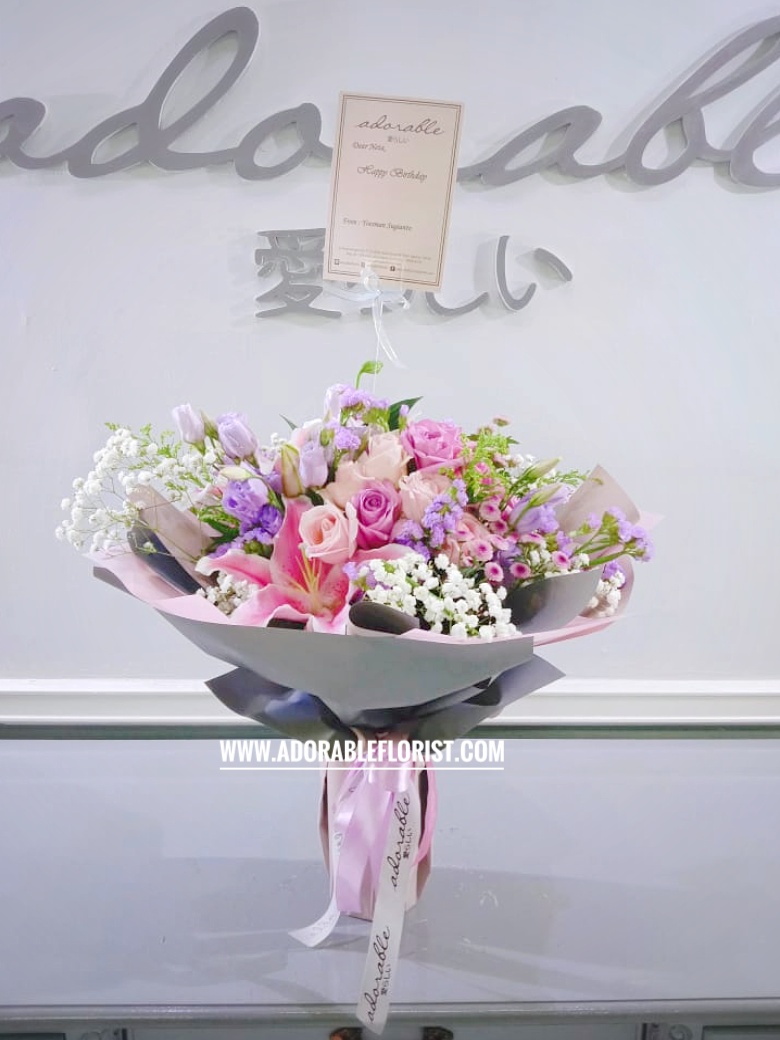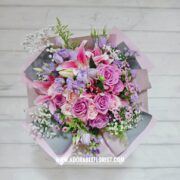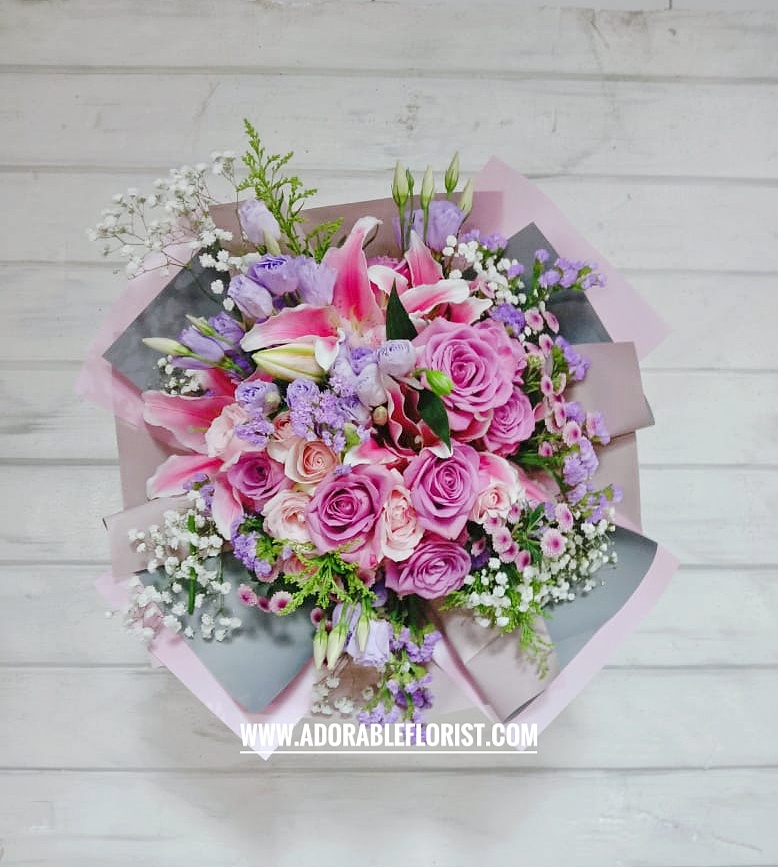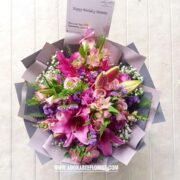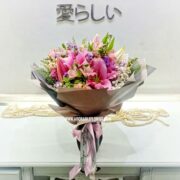 Flower  IN CLEAR glass  VASE and wrapped as  handbouquet style.
Adorable Florist menyediakan rangkaian bunga yang indah dan tentunya dari aneka bunga segar dan harum untuk digunakan sebagai dekorasi dan hadiah untuk acara. Salah satu yang disediakan pada saat ini adalah rangkaian bunga buket asli untuk pengantin, acara ultah, bunga wisuda, acara nikahan dan penyelenggaraan acara lainnya dengan harga yang terjangkau dan disesuaikan dengan tipe komposisi buket bunganya.
Untuk luar kota, kami bisa kirimkan ke luar kota dengan menggunakan salah satu jasa paket pengiriman ke luar kota hingga sampai ke tempat tujuan.
Flower / bunga : lily, snap dragon, statis,  roses , and in season  filler flower.
Bisa langsung diletakan di meja, karna di rangkai di vase
Dirangkaian dan design dengan cara yang lagi trend di japan dan korea.
Silakan hubungi kami jika anda menginginkan warna bunga dan kertas bungkus berbeda.
Rangkaian handbouquet / buket tema pink . Bunga lily , rose dan  di tambah bunga pemanis lainnya
Adorable possy bouquet / buket dengan tema pink soft dan putih di bungkus denga kertas tema pastel dan pita senada/ kertas buket akan kami rubah / ganti dengan kertas yang warna serasi jika kertas di profile tidak available.