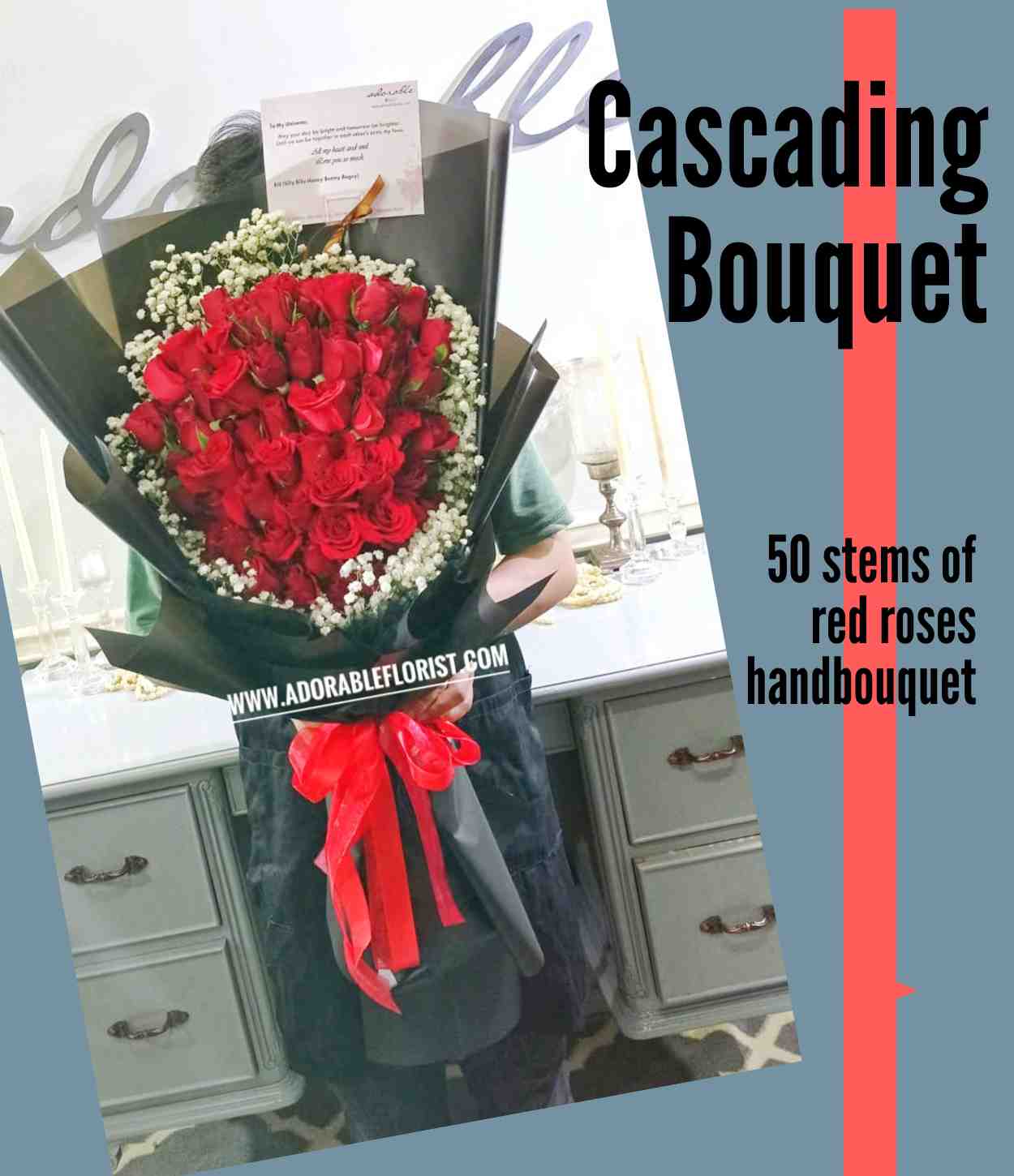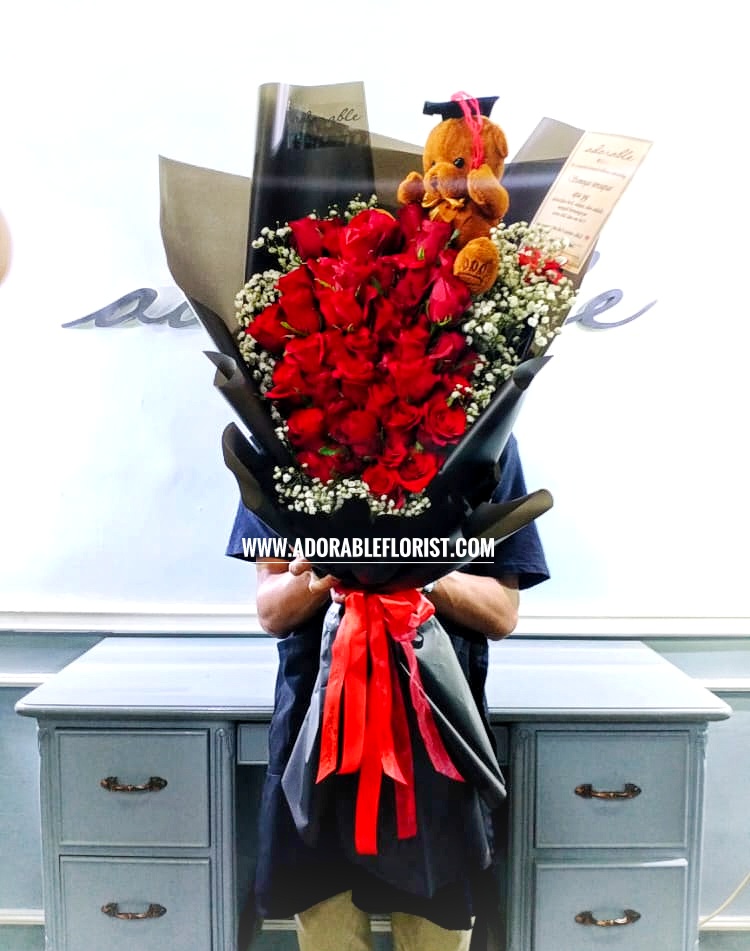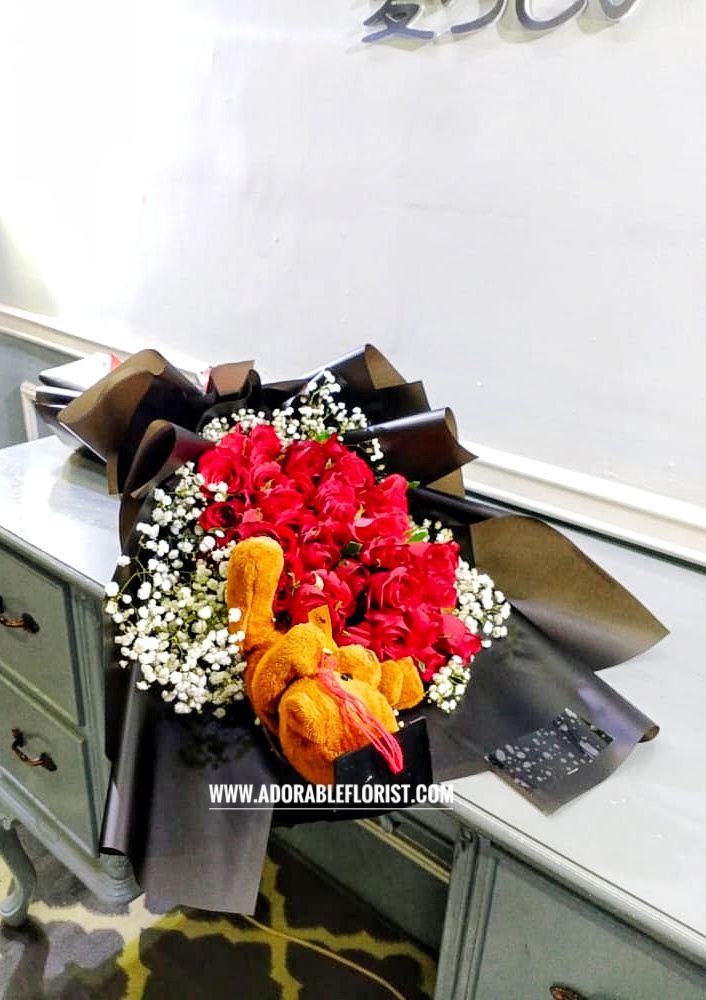 Adorable Cascading roses Bouquet 50 stems
Hand bouquet / buket bertema merah dan dibungkus dengan kertas warna hitam,bunga terdiri dari rose merah 50 tangkai dan bunga pemanis lainnya jika untuk wisuda akan diberikan boneka teddy bear wisuda free. untuk jenis warna rose lain, silakan hubungi kami.
Rangkaian bunga buket / handbouquet
Flower / bunga : rose dan baby breath
Kertas buket warna pastel dan warna rose bisa direquest ganti warna / you can request to change the colour of theme  wrapping paper and roses.
If for graduation, graduation bear will be addional Rp. 50k
Please call 0878 8868 5513 for any additional inquiry
Dirangkaian dan design dengan cara yang lagi trend di japan dan korea.
Silakan hubungi kami jika anda menginginkan warna bunga dan kertas bungkus berbeda.
Rangkaian handbouquet / buket tema pastel . Bunga rose dan  di tambah bunga pemanis lainnya. Kertas buket akan kami rubah / ganti dengan kertas yang warna serasi jika kertas di profile tidak available.
Anda juga bisa datang langsung ke toko kami di alamat berikut.