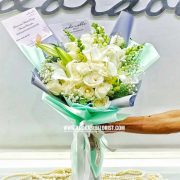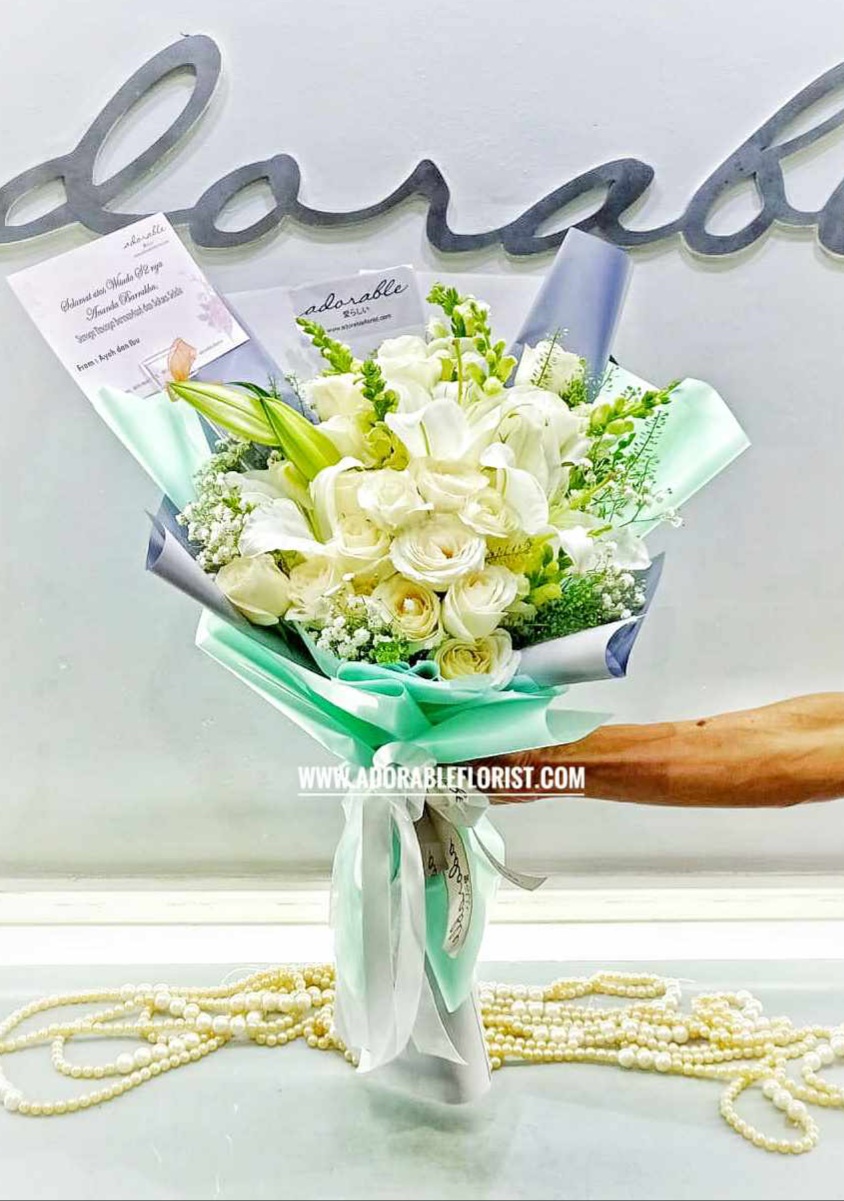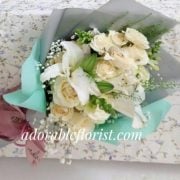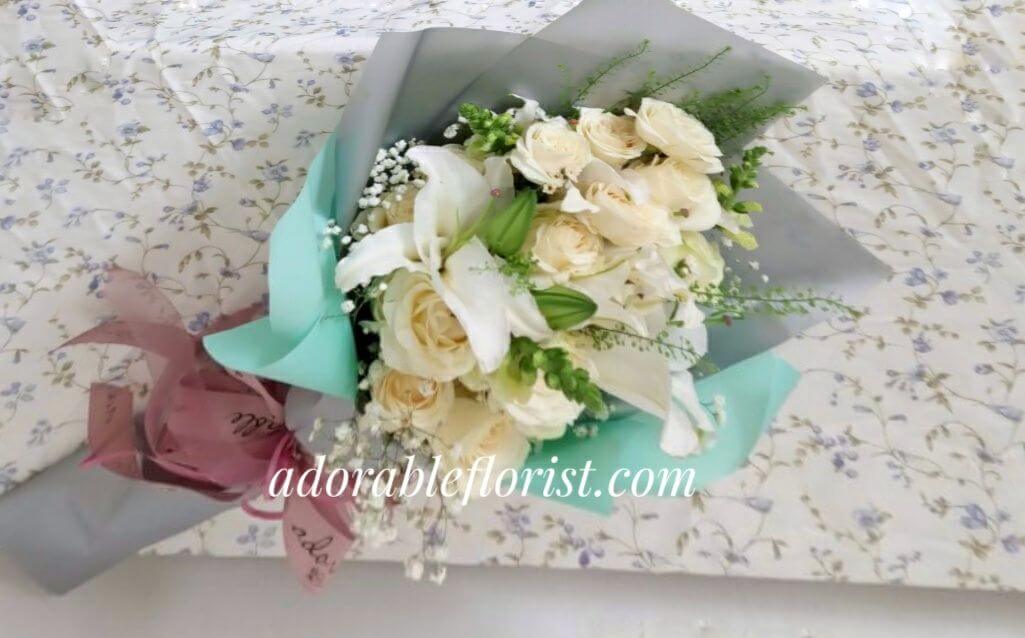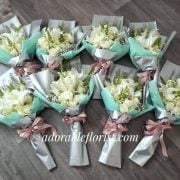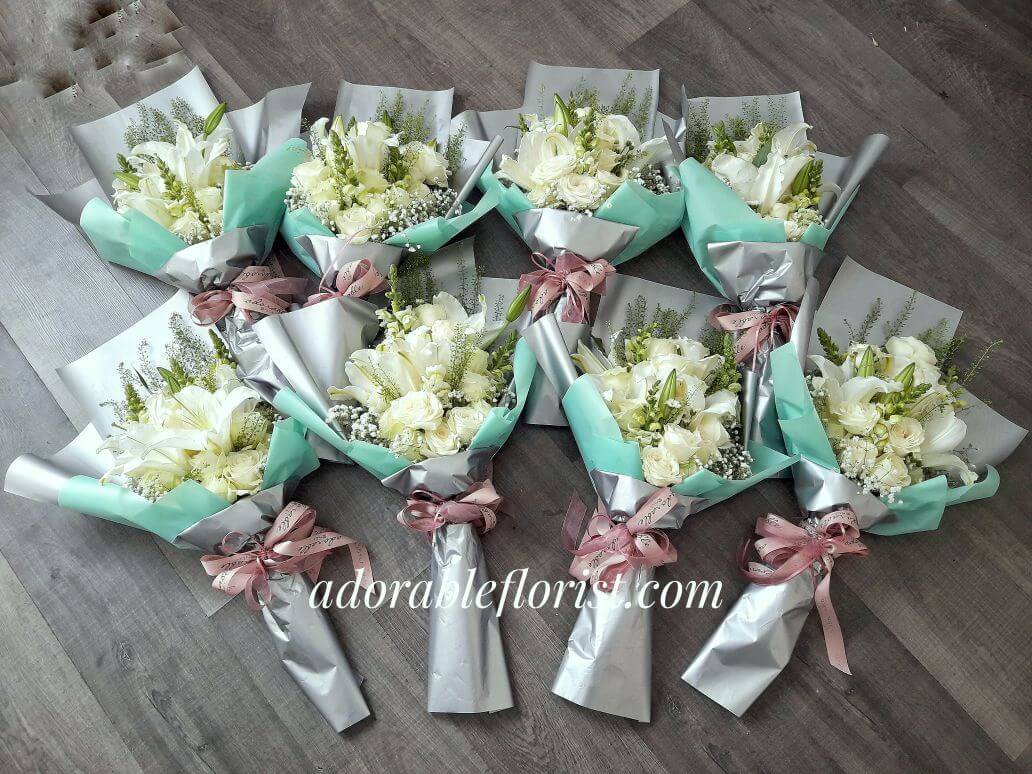 Buket wisuda untuk pria atau wanita pengemar warna putih , dibungkus dengan kertas warna silver dan tosca bunga terdiri dari : lili putih, rose putih dan baby breath  untuk tema warna bunga lain silahkan hubungi kami
Rangkaian bunga buket / handbouquet
Flower / bunga : white roses ,white lily and baby breath
Kertas buket warna pastel dan warna rose bisa direquest ganti warna / you can request to change the colour of theme  wrapping paper and roses.
Please call 0878 8868 5513 for any additional inquiry Flower
Dirangkaian dan design dengan cara yang lagi trend di japan dan korea.
Silakan hubungi kami jika anda menginginkan warna bunga dan kertas bungkus berbeda.
Anda juga bisa datang langsung ke toko kami di alamat
berikut
.