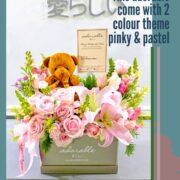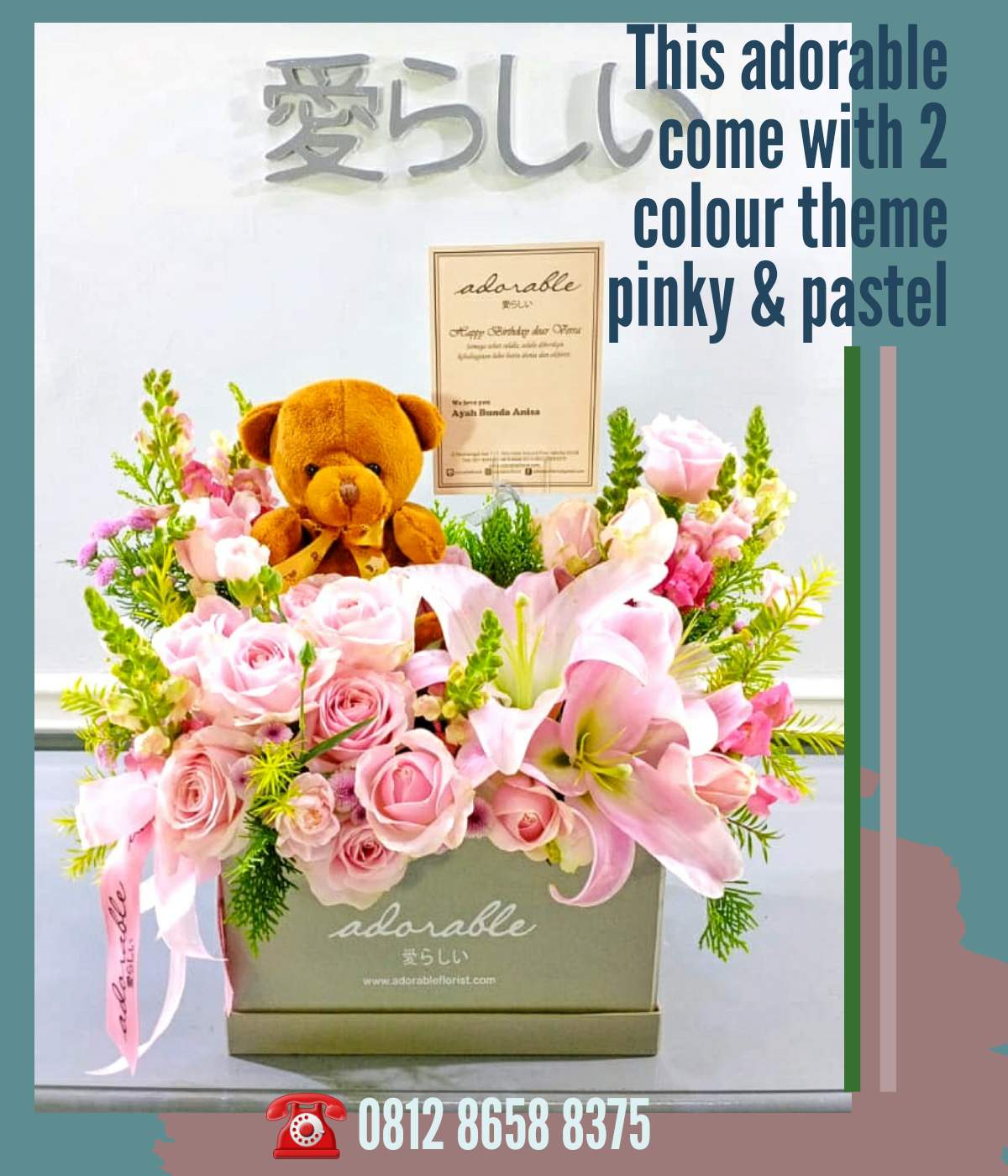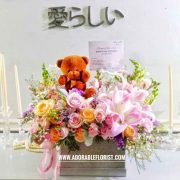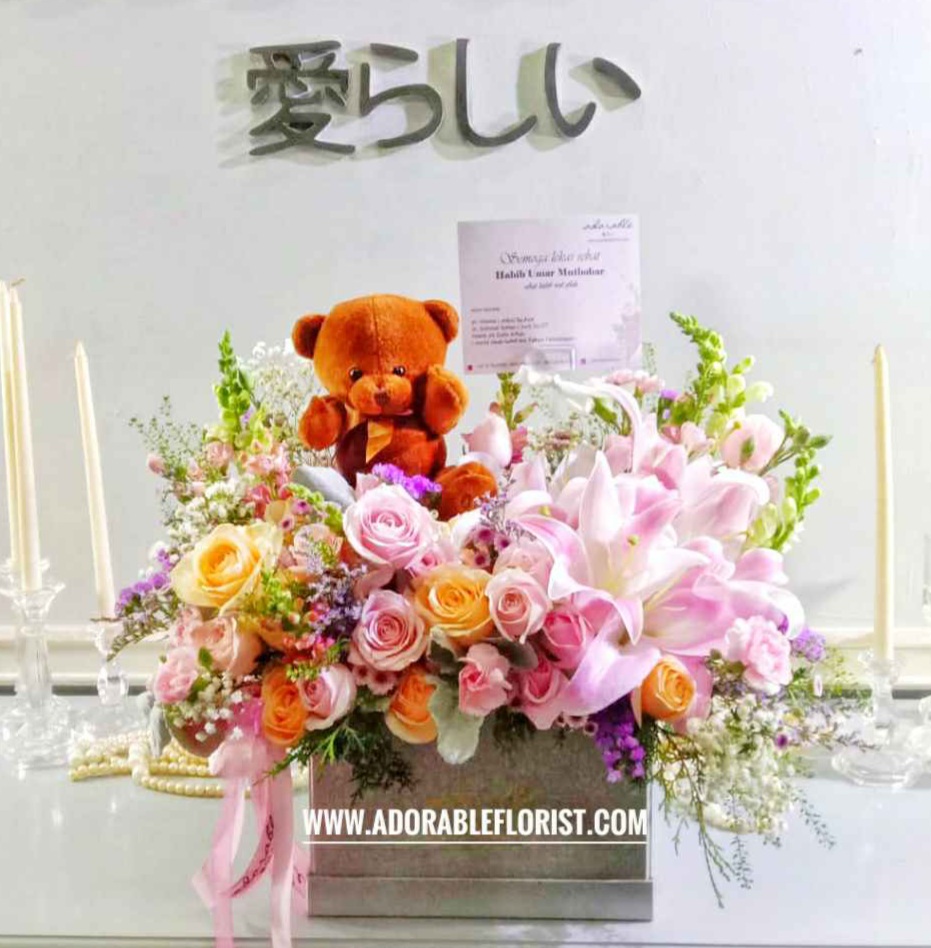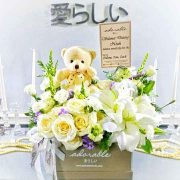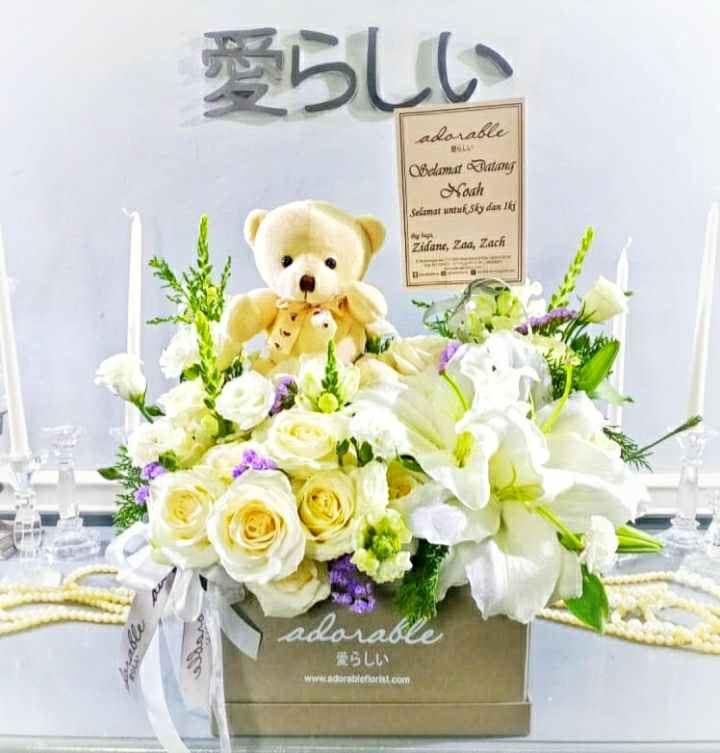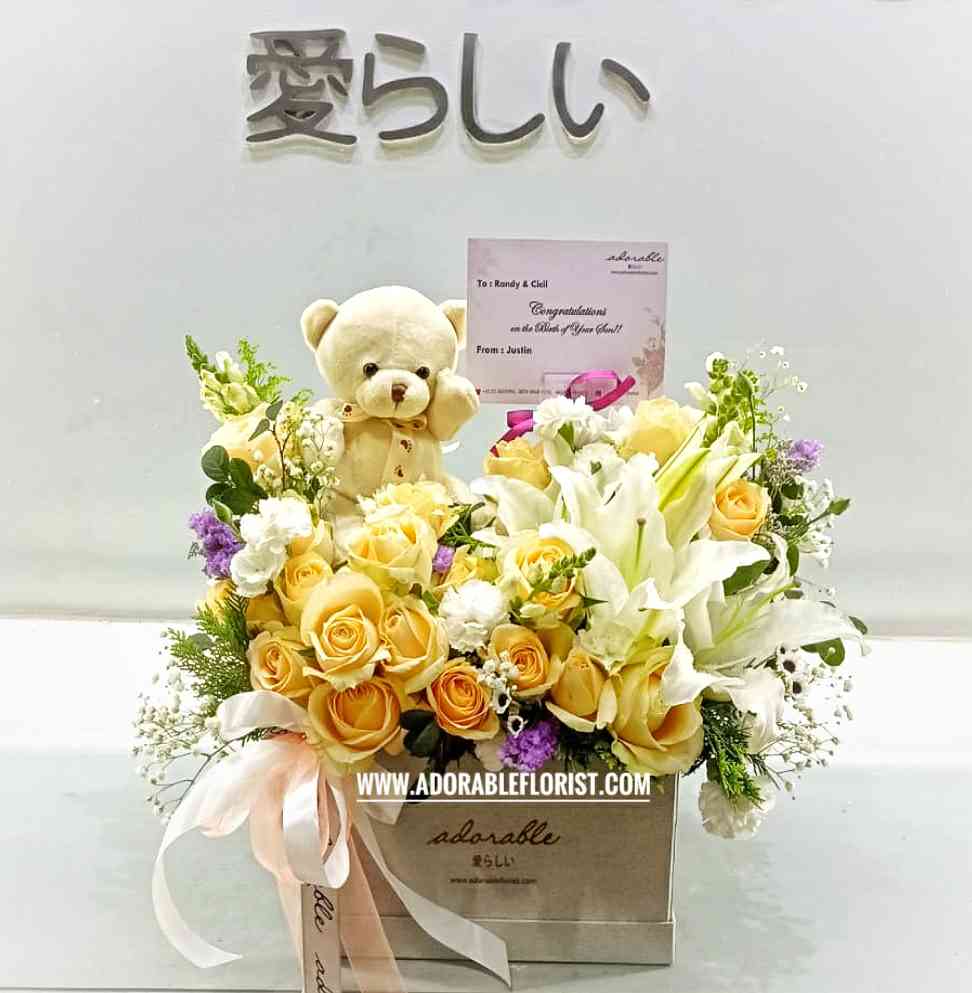 Memberikan hadiah untuk sang buah hati merupakan hal yang indah dan terbaik karena ada kehangatan di situ. Maka, Adorable Florist menyediakan buket bunga terbaik untuk bayi baru lahir, hadiah untuk 6 bulanan, hadiah ulang tahun balita, dan jenis acara anak dan bayi lainnya. Layanan flower delivery Jakarta dan Tangerang serta menghantarkan ke luar kota dengan menggunakan jasa pengiriman paket hingga sampai tempat tujuan.
Salah satu best seller kami rangkaian bunga yang cocok untuk baby born dan ulang tahun, warna bunga bisa diganti sesuai dengan tema yang dipilih, Anda bisa
hubungi kami
bila ada request perubahan bunga dan boneka. Adorable box flower and teddy bear
cocok untuk ulang tahun, dan baby born / suitable for birthday and new baby born gift.
Finish product : height : 38 cm, width : 33 cm
Rangkaian Bunga di rangkai di vase kotak tinggi 13 cm panjang 27 cm lebar 19 cm
Flower / bunga : lily, roses, carnation, snapdragon and others in seasonal filler flower.