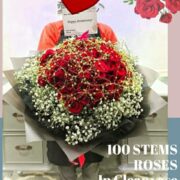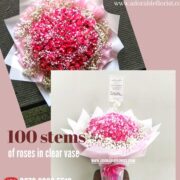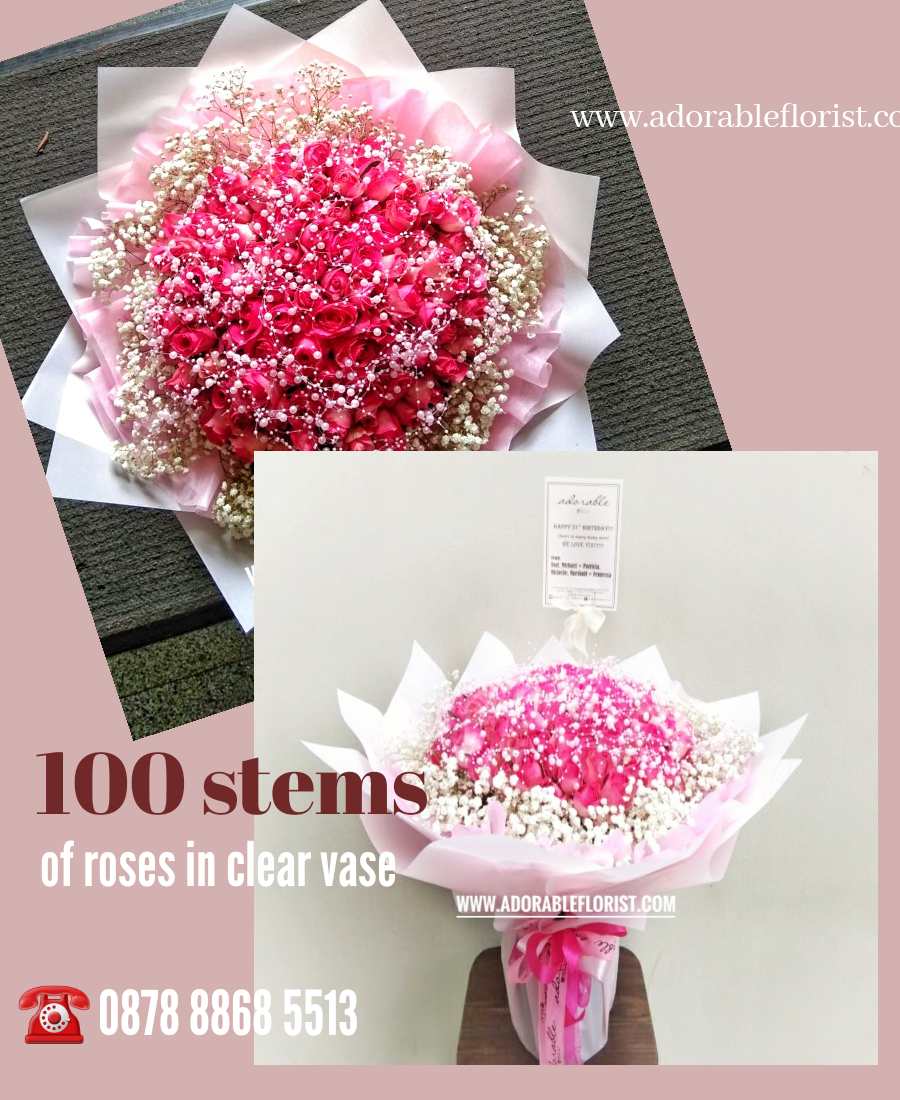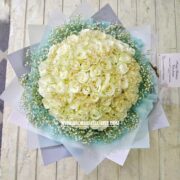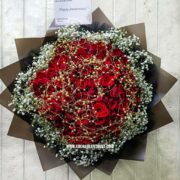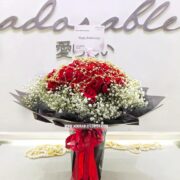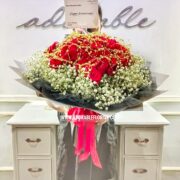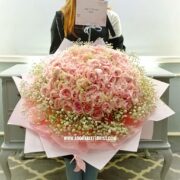 Adorable 100 stems Red Roses Bouquet in clear vase
Kami dari Adorable Florist jual aneka bunga terbaik untuk keperluan acara. Rangkaian bunga yang disediakan sangat beragam di sini, salah satunya hand bouquet untuk nikah, ulang tahun, hadiah lamaran, dan beberapa aspek jenis acara lainnya Handbouquet / buket besar yg terdiri dari 100 batang rose dan dikombinasikan dengan bunga filler baby breath,di rangkai di vase kaca bening dan di bungkus dengan kertas buket sesuai tema bunga rosenya. Design ini terdiri dari beberapa warna, merah, putih, pink, kuning, orange, silakan hubungi kami untuk request warnanya atau note di form order
Rangkaian bunga buket / handbouquet in  CLEAR VASE and wrapped.
Flower / bunga : 100 stems roses, and baby breath.
Last longer if flower arrange in water.
Kertas buket warna pastel dan warna rose bisa direquest ganti warna / you can request to change the colour of theme  wrapping paper and roses.
Please call 0878 8868 5513 for any additional inquiry Flower / bunga  : roses , and in season  filler flower.
Dirangkaian dan design dengan cara yang lagi trend di japan dan korea.
Silakan hubungi kami jika anda menginginkan warna bunga dan kertas bungkus berbeda.
Rangkaian handbouquet / buket tema pastel . Bunga rose dan  di tambah bunga pemanis lainnya. Kertas buket akan kami rubah / ganti dengan kertas yang warna serasi jika kertas di profile tidak available.
Rangkaian bouquet bunga rose 100 batang di rangkai dan di bungkus dengan kertas wrapping yang senada. BIG bouquet impress the recipient and we are expert in making BIG bouquet